Before I completely ring in the new year, I wanna take a quick look back and reflect on 2019. Because when I think about it…so much happened and it's all kind of a blur. I hit some pretty big milestones…like opening the shoppe. A brick and mortar in downtown Barrington that is chocked full of vintage goodness. Friends kept saying, "OMG, this is huge!" Even though I oddly didn't think much of it. But I soon realized it was a big damn deal…and A LOT of work. I did some zhushing on the house and had a few speaking events.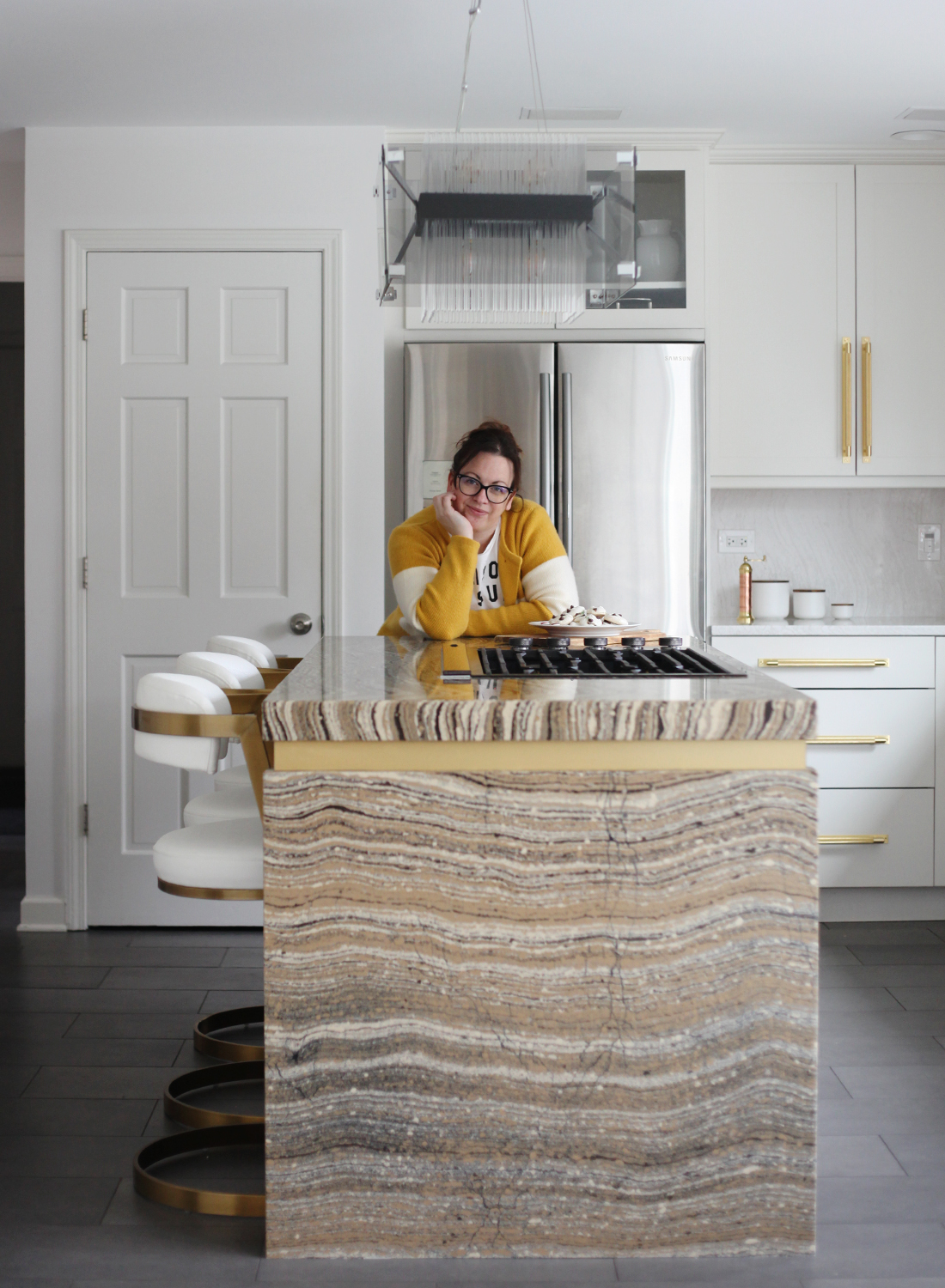 The easiest mini-makeover kicked off the year when I randomly decided to wallpaper my foyer coat closet. I used Divine Savages "Crane Fonda" design and couldn't be happier with the results. It was even featured in Apartment Therapy! Who knew something so silly and simple would go viral on the interwebs!?!?!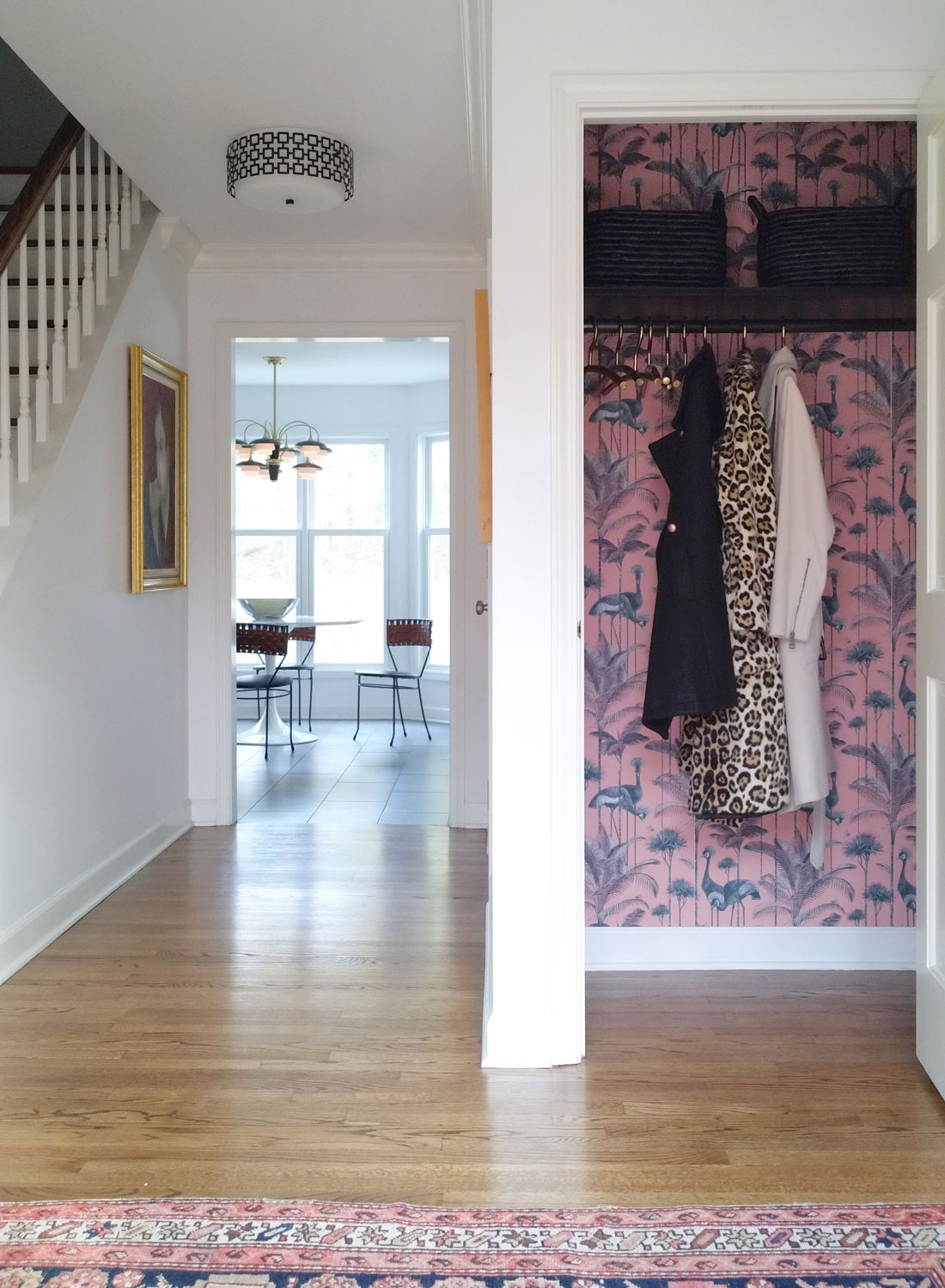 The biggest house project was renovating the kitchen. We wrapped the final details right before New Year's Eve, and the Cambria quartz looks spectacular! The island is more than anything I could have imagined it to be. If you missed it, check out these posts: mood board, the demo, the lighting, and the decor decisions. The Stoffers come this week to shoot the final reveal, so I'll be spending the next couple days styling like mad crazy. Must pick up plants today.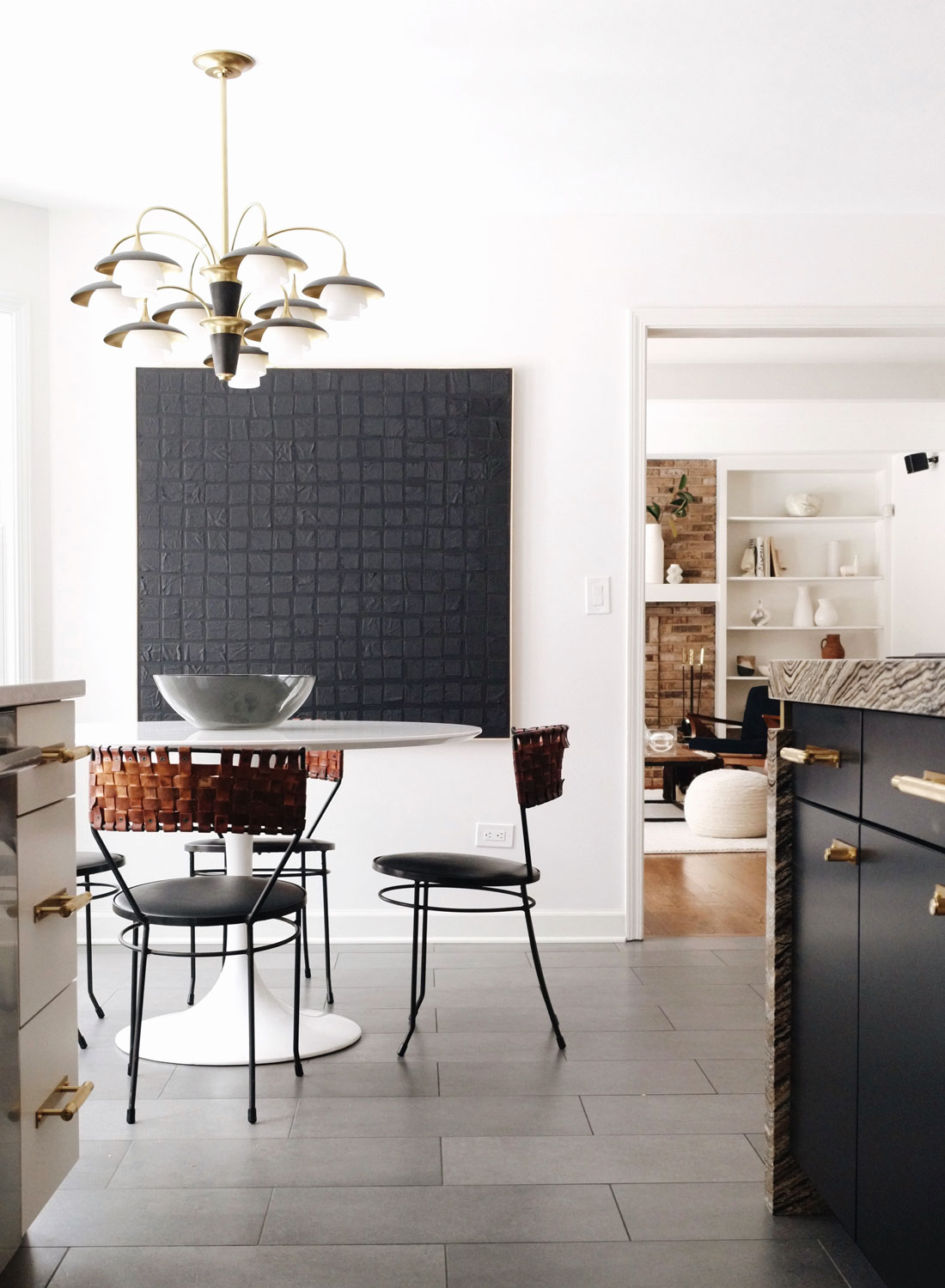 The other room I worked on was a skinny makeover (as Erica Reitman would call it) in the bedroom. I teamed up with Universal Furniture and chose their wide panel bed frame and the softest chair on the planet. It srsly feels like a teddy bear. The biggest design decision I made in the space was adding color. I know, holy scream face emoji, I couldn't believe it either. The queen of neutrals broadened her color palette. Now granted, it's not like I added emerald green or magenta, but my toes were dipped into the pool of color, and they came out gold. Aztec Gold to be exact. These velvet curtains come in every color and can be found here.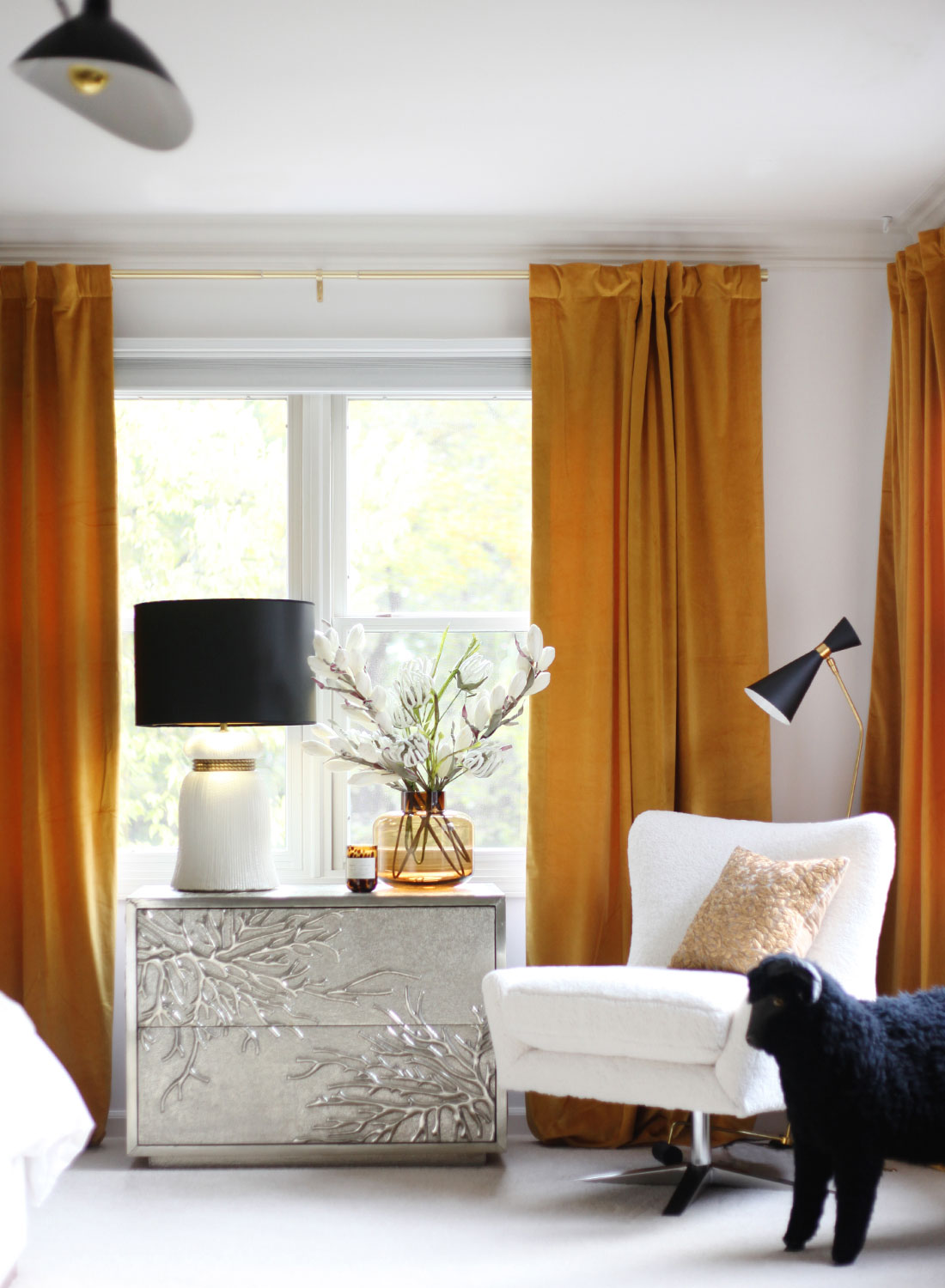 In February, I traveled to New Jersey to film a bedroom makeover with Bravo TV and Pinterest…an experience that was slightly frustrating to say the least. Not going into details, but I returned home hurt, crushed, and angry; however, I learned to stand up for myself and say no…even in a room of fancy producers and a film crew. I also learned that it doesn't matter if it's in writing. And after holding that in for so long, it feels good to say it out loud. Phew! If you're curious to see the fiasco, here's the final clip. I never received final images, so this iPhone picture will have to do.
I turned my frown upside down the following week with a FABULOUS trip to Atlanta where I was speaking at the Design Influencers Conference about what else…Pinterest (side note, I'll be speaking (different topic) at the conference again in San Fran in March). During my visit, I met up with a powerhouse group of ladies that have rocked the design world and also managed to squeak in some time with my friend John and his daughter Riley. Together they run Gunner & Lux…if you didn't know, now you know. Look out Carrie Bradshaw, there's a new gal in town because I predict Riley to be the next Anna Wintour. I also stalked Carson Kressley…again.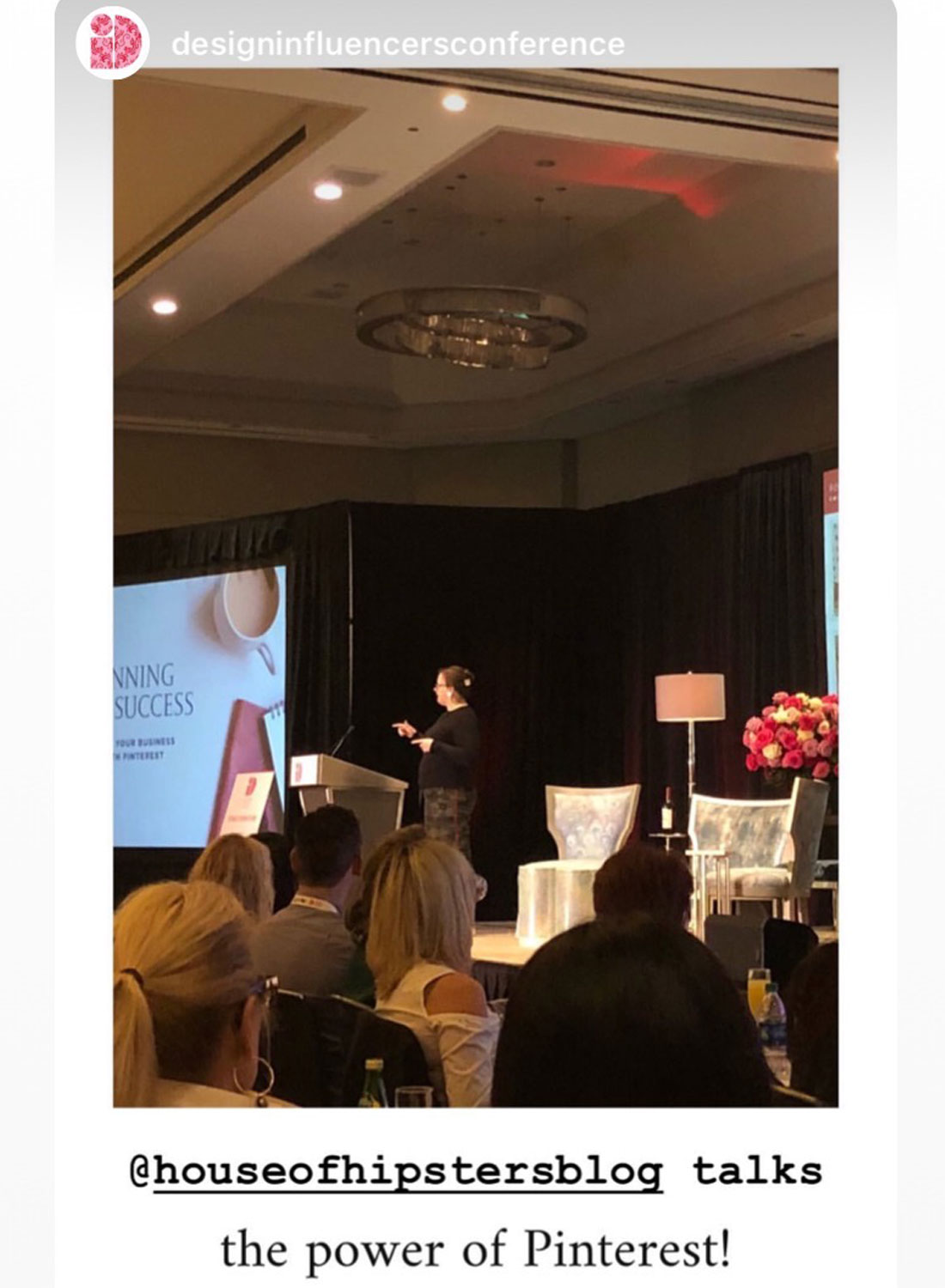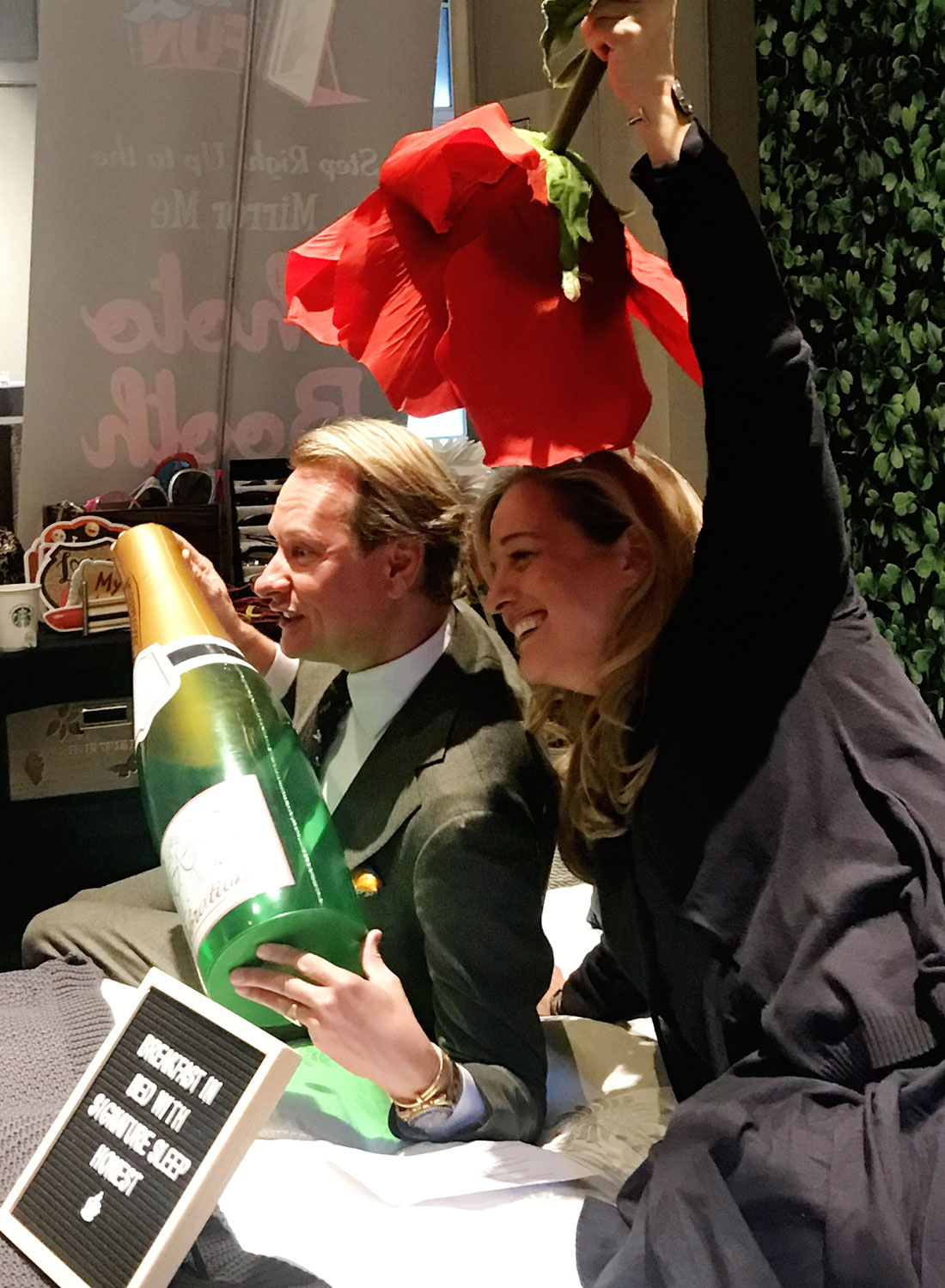 Next up was spring break in Palm Springs for yet another speaking gig…this time at Alt Summit. Nicole from Making It Lovely, Erica Reitman, and I spoke about our favorite social media platforms. I was also invited to the Delta Faucet rooftop party where I met the talented Natasha Habermann and the team from A Beautiful Mess. Holy scream face emoji!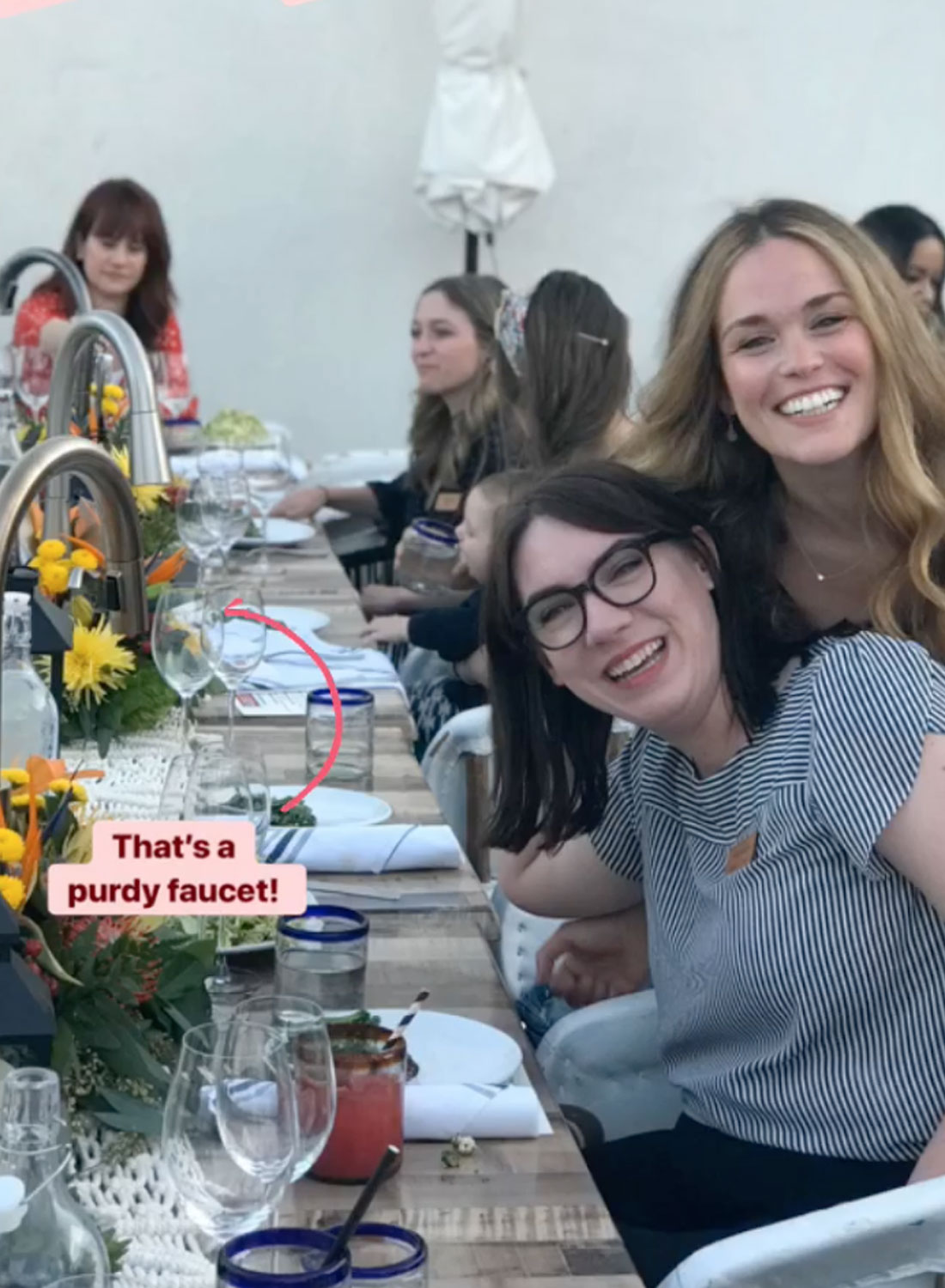 The rest of the week was spent with my family at the pool, soaking up the sun and we hiked Joshua Tree. Palm Springs is pure Mid-Century Modern awesomeness. Fingers crossed I make it back out this year…maybe Modernism week?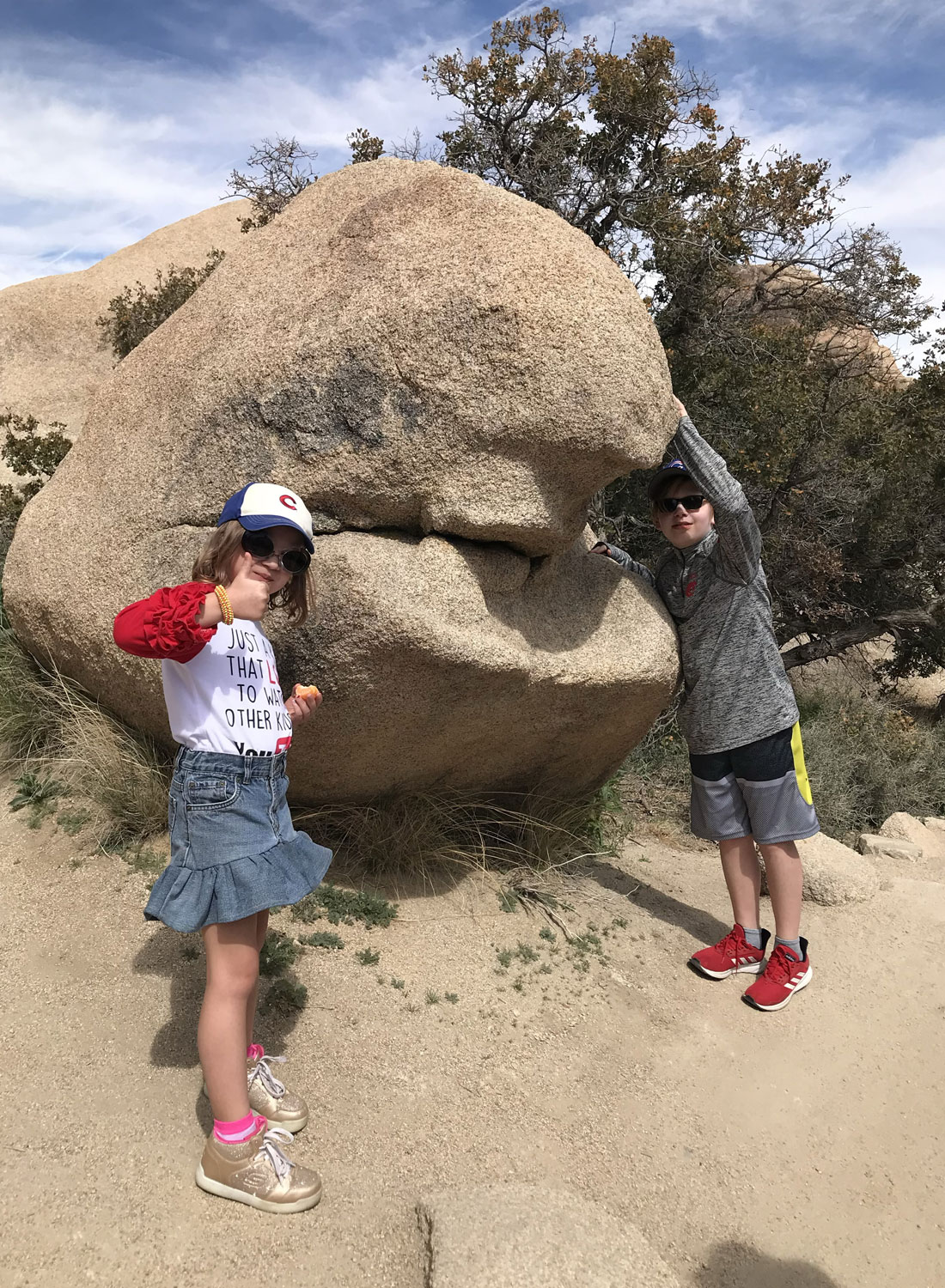 The house landed it's first print appearance ever as center spread in Reclaim Magazine out of the UK. So surreal.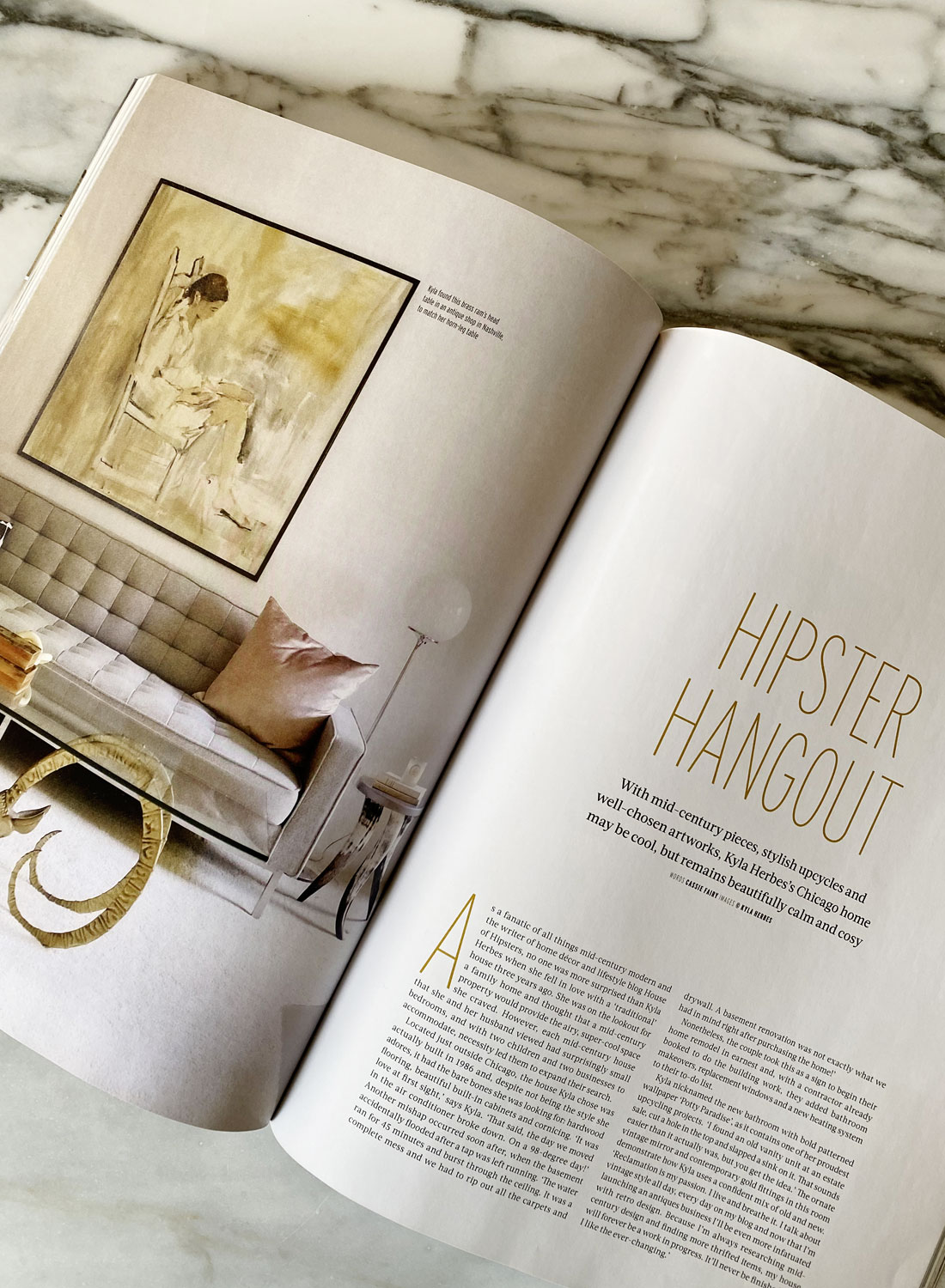 The house also got a feature in Style Me Pretty Living! You can check out the article here.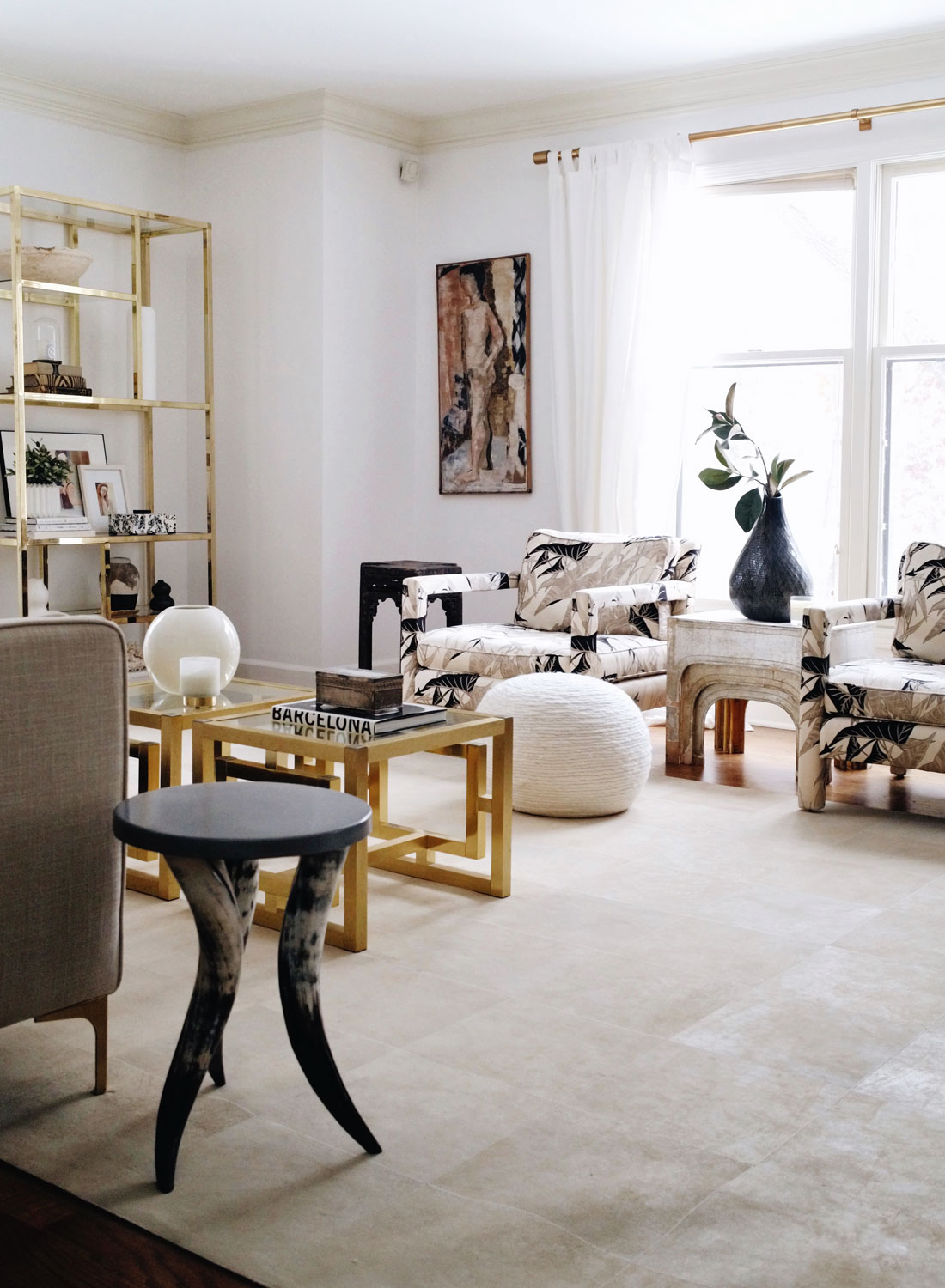 Right before the shoppe doors open I decided to team up with Yellow Brick Home and Making It Lovely for a flash sale to raise money for charity. With a line out the door, we brought in over $4,000 in 4 hours for Housing Forward, Jackson Chance Foundation, and CRISP Chicago. It was quite possibly the craziest event of the year because I had entirely too much on my plate at the time…but it was for charity. I'll admit, I dropped the ball a few times, but couldn't say no. My favorite part of the day was Josh, the famous DJ we cannot name, spinning records…shhhh, he played Lollapalooza a couple years back…yup, famous! As an aside, all vintage sales should have slammin' live music. We also had dogs, coffee from Grounds and Hounds, and a whole lotta quirky vintage priced as low as a couple bucks.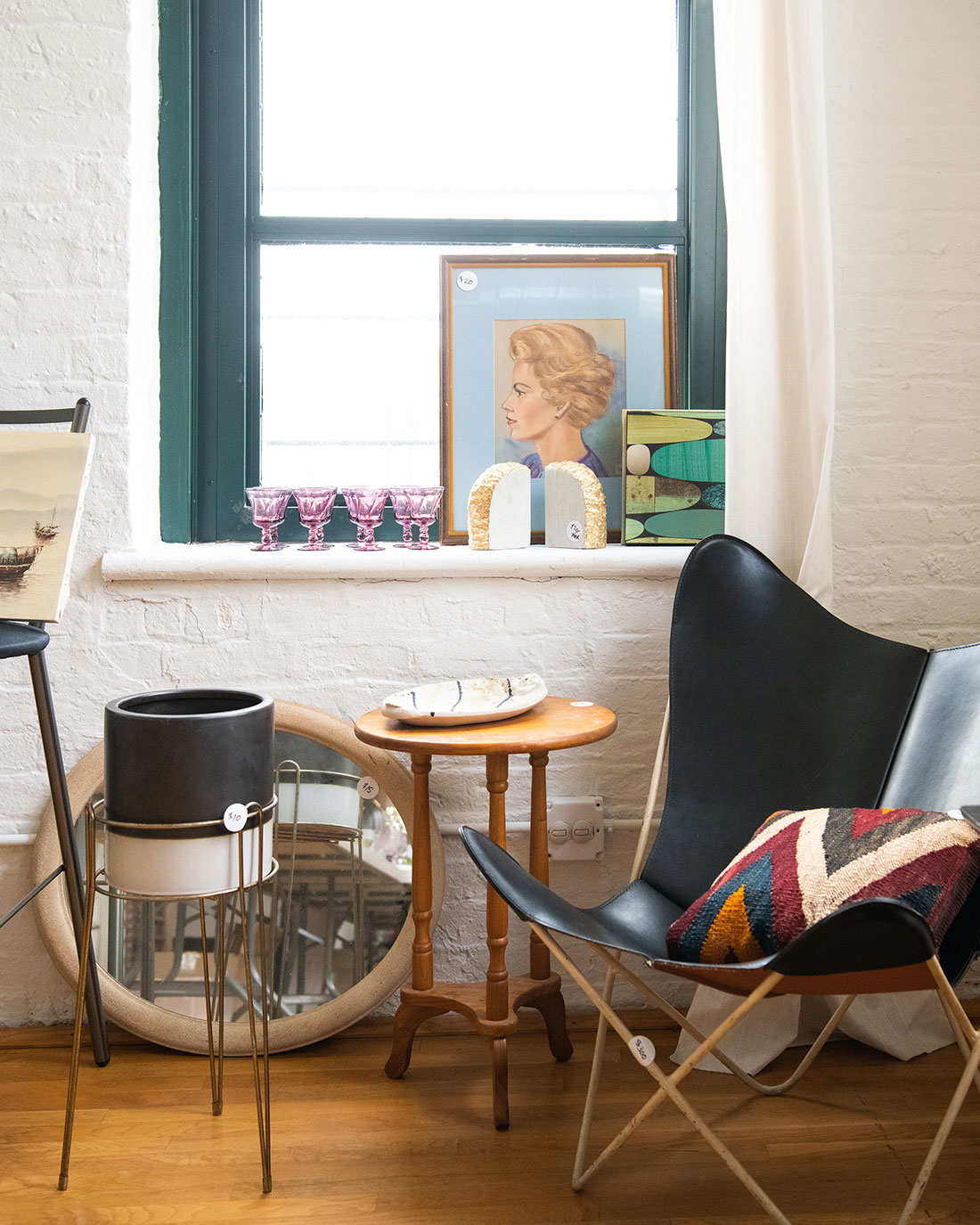 Image Daniel Peters
That whirlwind of travel brings me to the biggest day of the year…April 11, 2019…the shoppe's opening day. A little brass camel was the first treasure to be purchased. Since then, it's been a revolving door of vintage goodness waltzing in and out. The best part of this whole business venture has been meeting new people in the Barrington area. I've also had completely surreal experiences when followers stop in to say hello. I mean, there are real humans out there hanging out with me in this little corner of the interwebs! People have driven up from Kansas City, flown in from Utah and LA…seriously…it's been mind blowing! You too can visit House Of Hipsters the brick and mortar in Barrington, IL at 425 W. Main Street. I'm open every Thursday, Friday, and Saturday from 11 am – 5 pm and by appointment. Here's the latest shoppe tour in case you like shopping virtually, and yes, I ship!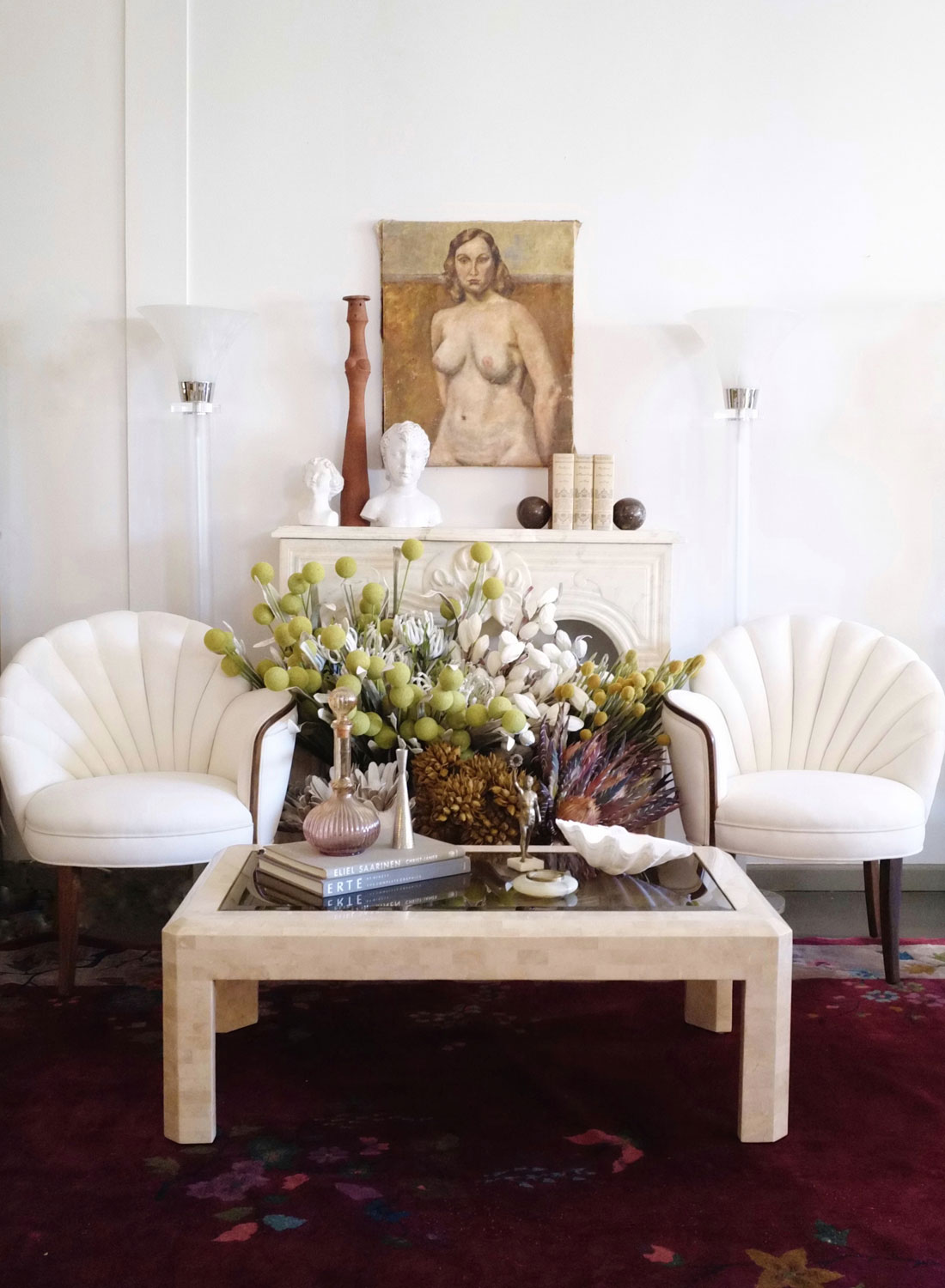 In August, Walmart invited me to become a brand ambassador for their home decor category. Holy schmoly! Back in February of last year, I was blown away with their MoDRN line (brass and glass goodness) and then Drew Barrymore teamed up with them for her Flowers line. Needless to say, I was stoked for the job.
For the remainder of the year, The Boy and I ran around like crazy. Carting kids. Carting furniture. The shoppe, travel soccer, gymnastics, and orchestra has kept us on our toes. Adjusting to this new schedule has been interesting, to say the least. In September, I jumped on a plane and headed to New York for the Better Homes and Garden StyleMaker event. This time I didn't get sick! Instead of wanting to die in my hotel room like I did the year before, I got to hang with bloggery friends and listen to some incredibly inspirational people.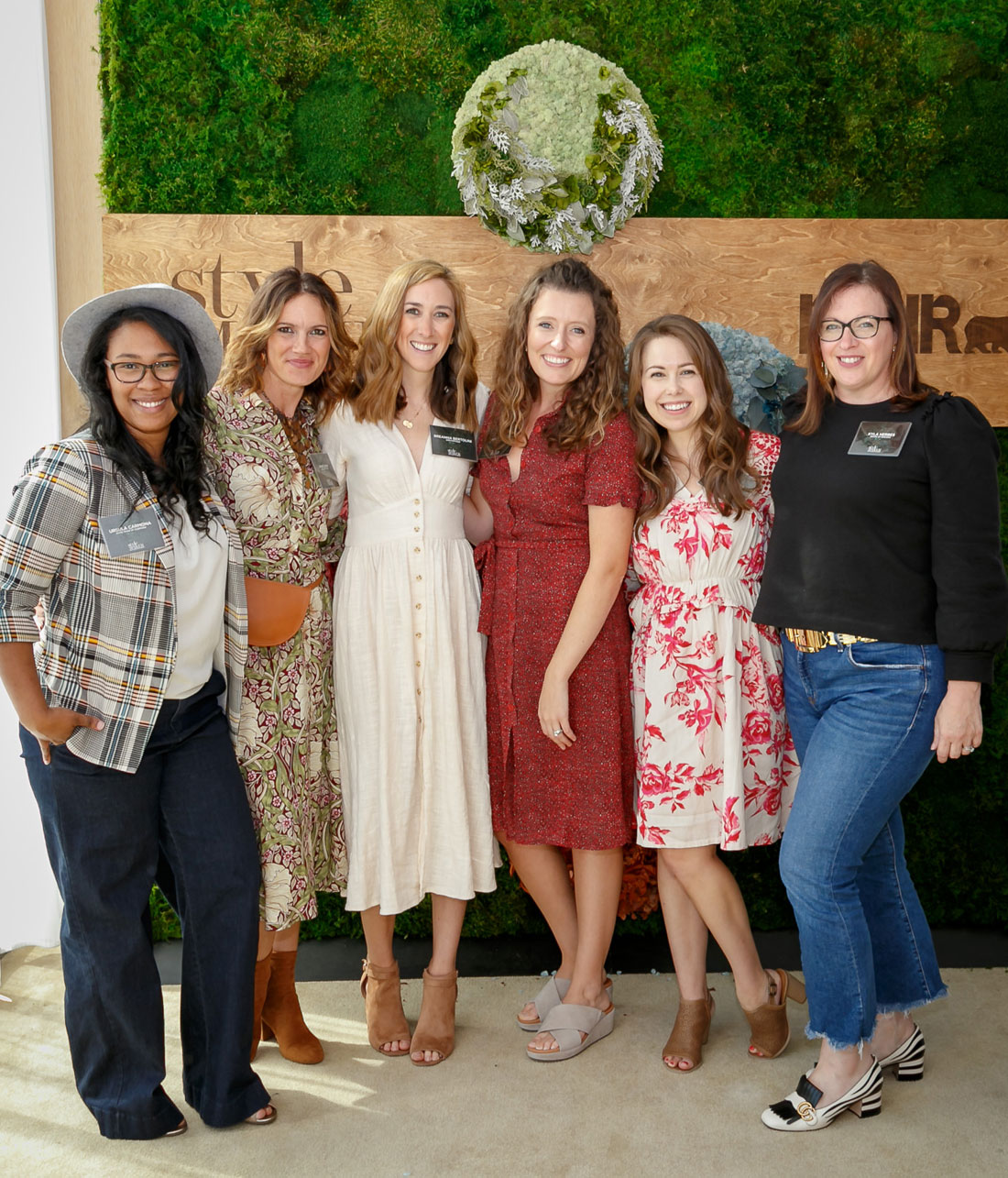 The last trip of the year was High Point Market…in a nutshell, it's fashion week for furniture. I'm still working on a recap post about my visit…gah, SO BEHIND…but the main reason for the visit was to speak with Adam Japko at Universal Furniture about Pinterest. Yes, I totally nerded out when I saw my face on a sandwich board on the street! I pinkie swear to spill everything about that trip soon. It's started…it just needs to be finished…story of my life HA!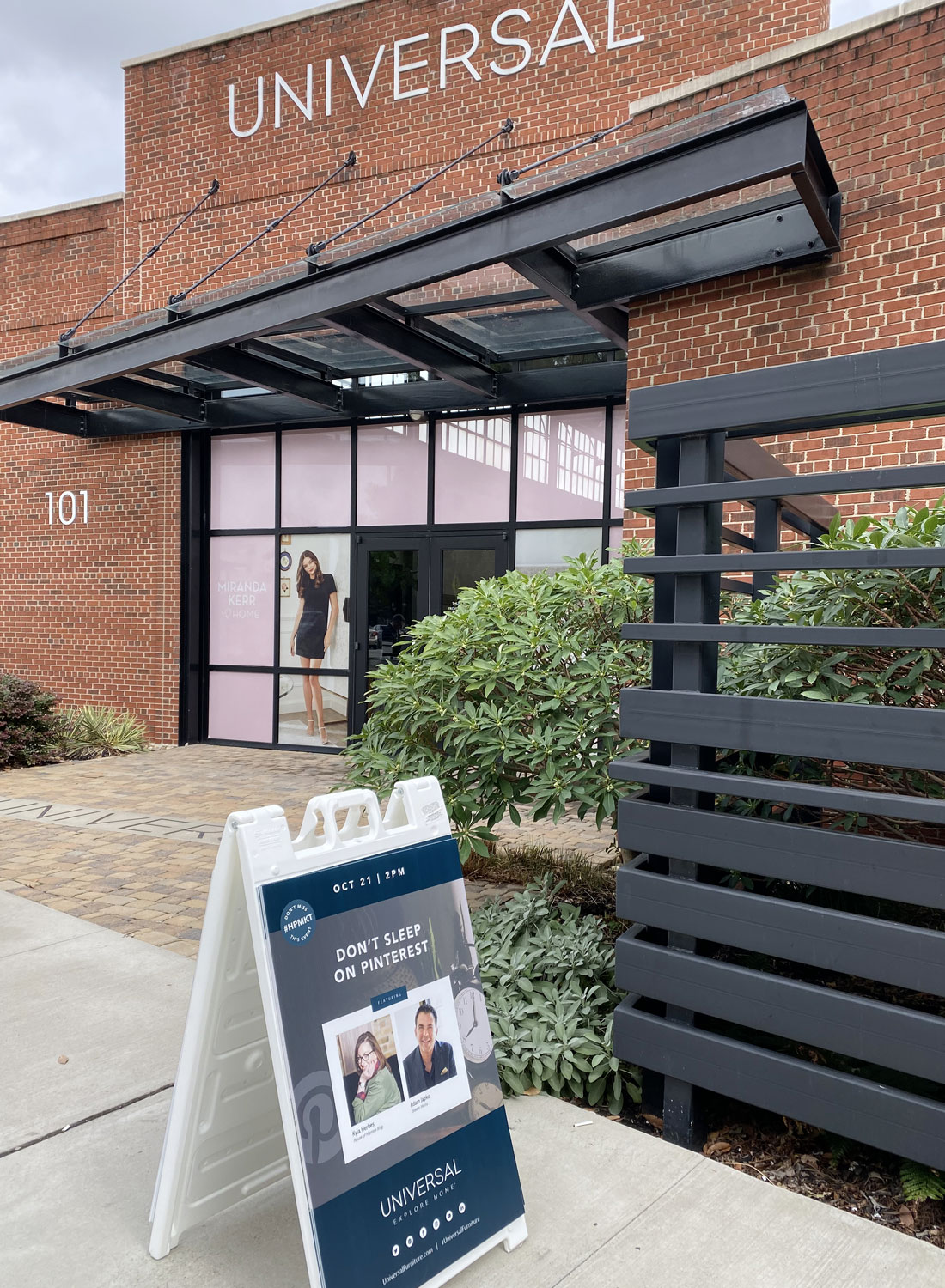 To wrap up the year, I participated in a digital cookie exchange with some bloggery buddies and shared an old childhood favorite recipe…my mom's Peppermint Crispie Cookies. The kids tried them for the first time and I think they would live on them year-round if I let them.
After writing this, it's really hitting me that 2019 was bigger than I could have ever imagined, and I can't wait to see what 2020 reveals. Cheers to the New Year!