Yup, it's that time of year! As of today, the Nordstrom Anniversary Sale is in full swing…of course I've been shopping. The main reason why I adore this particular sale is because it's truly a sale…markdowns on brand new fall fashion that hasn't even hit the floor. If you're reading this now, know that I just added this sentence in…some of my picks are already sold out. Yikes! So hurry over if you something you like. I didn't realize it would be quite this bonkers.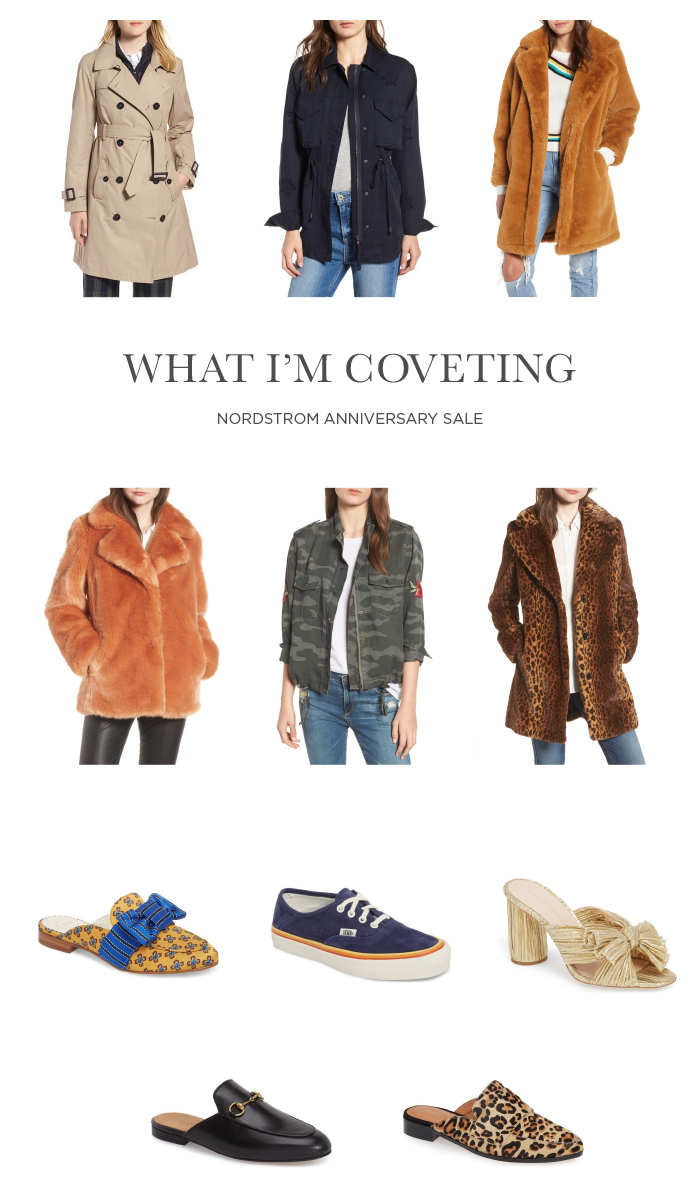 MORE AFTER THE JUMP…
First off, the teddy bear faux fur coats and the leopard print coats. I LOVE THEM! They are super cozy and super fun. I started looking at them last winter, but they were a bit more difficult to find. Nordstrom has a few the I'm loving especially this one here. It legit looks like a teddy bear.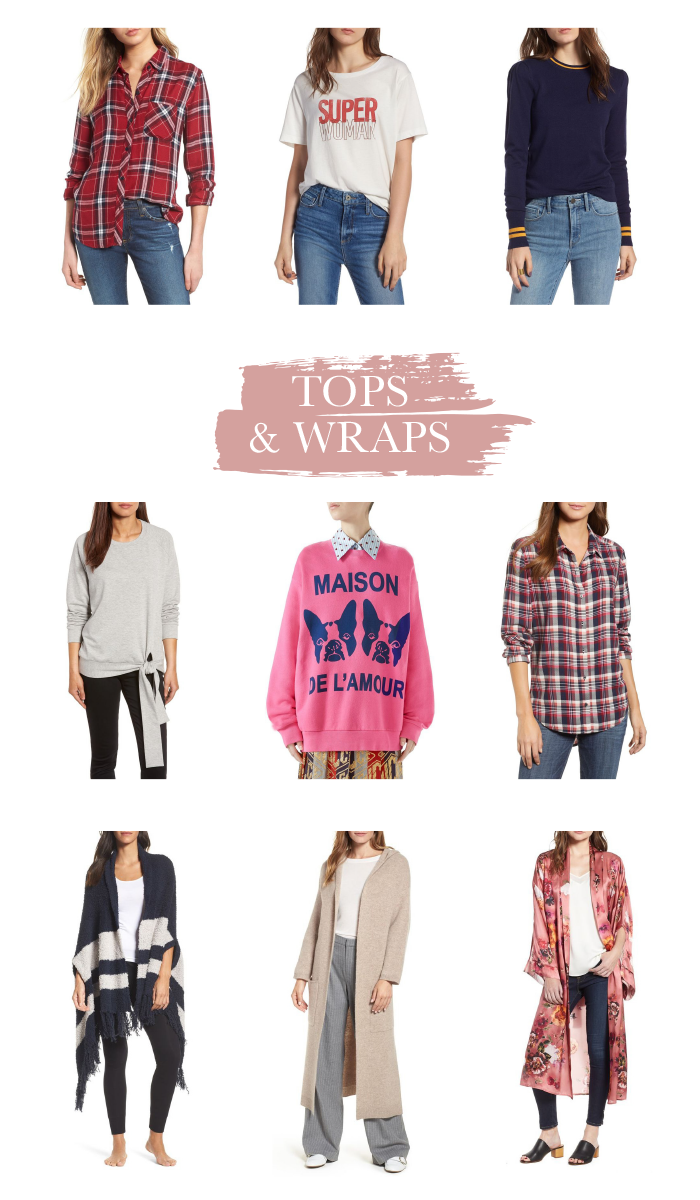 See that bright pink number in the center. That's my if I had a million dollars I'd totally buy that sucka sweatshirt! But I don't, so I shall just stare at it from a far. I  know I'll get some hate comments from this pick…as well and the black loafers below…but what can I say…sometimes I like to be bougie. Reality check, I'll leave the spending over $3k on a sweatshirt and shoes to Nicole Richie. I make dumb purchases, but I'm not that dumb…also, The Boy would have my head on a stick.
You also may think the red plaid button down shirt is overpriced as well, but let me tell you, I own a few shirts by this brand and they are THE BEST! BEST! BEST shirts ever! They have also last years. Worth every penny.
Let's talk about kimonos. Can you rock one? I say, YES YOU CAN! And this silky number is just the ticket. I love the soft pink color and the florals make it not too asian or boho looking. This bad boy is HOH approved. Every single time I wear a kimono, I get compliments right and left. you can make bet that this beauty is in my shopping cart right now.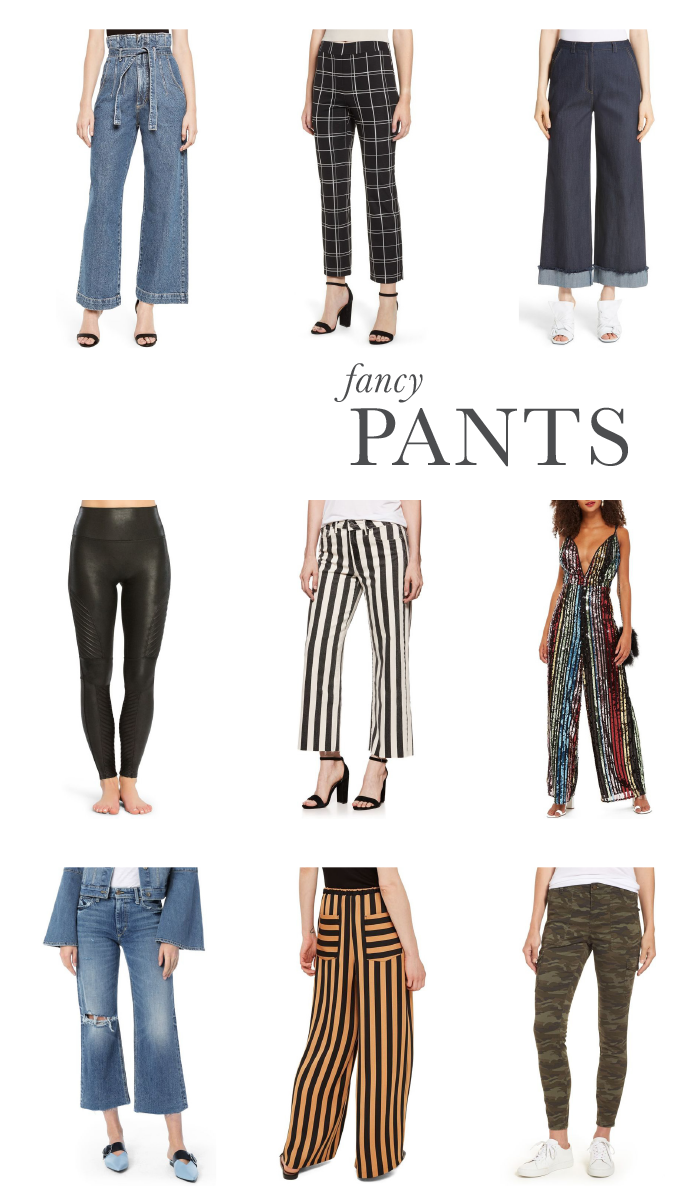 Have I expressed to you my love of wide leg jeans? Ever since I tried on a pair in the 9th grade, I've been obsessed. I have those nice wide birthing hips, so for me, the roomier, the better. Plus when I add in a pair of heels…like those fancy gold slides up top, I just feel a bit taller and skinnier.
Can we just take a pause for that rainbow jumpsuit? Hands down I do not have the body to rock this bad boy, BUT if I did, hell yes I'd be wearing this! Even if I didn't have a fancy event…heck, I'd wear this to the grocery store and Donna Summers my buns up and down the produce section. Just saying, you don't need something special to rock sequins. Are you brave enough for sparkles?

Black & White Strip Crop Jeans