Oooooph! I've been meaning to write this post now for about 3 months…an update to my unemployment slash starting a new business slash freelancing slash blogging slash slinging vintage, but finding the time to even sit an write as been trying. One of my bloggery friends said I know you're busy when you stop posting…ain't that the truth. Gah, I hope this doesn't mean I'm failing at blogging. If I haven't said this before, thank you for bearing with me while I transition through this part of life. Srsly, who knew being unemployed could be so time consuming.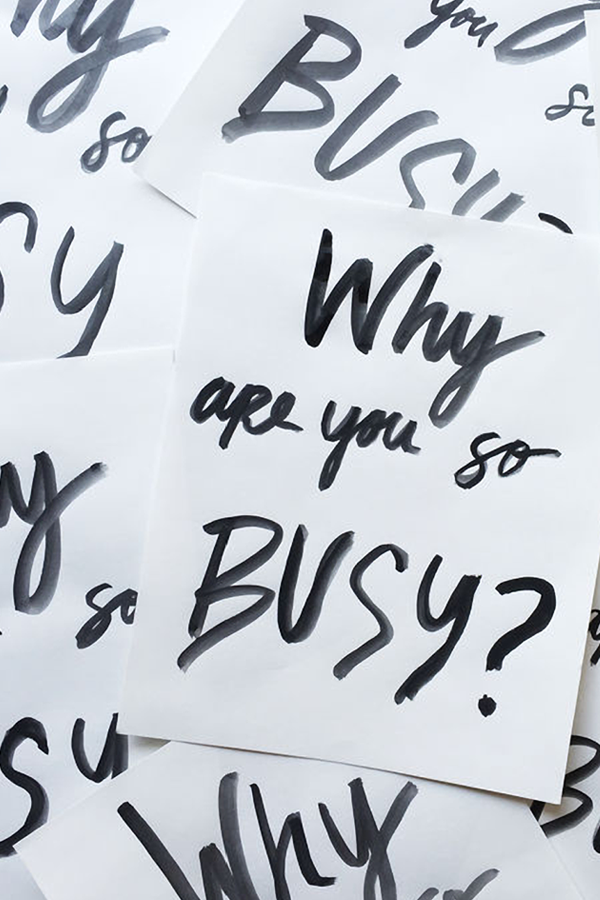 MORE AFTER THE JUMP…
Let's get into it. What the hell have I be up to? Here's the laundry list.
Freelancing for Double Good
Double Good is a gourmet popcorn company on a mission. What does that mean? 50% of every sale goes to help kids with special needs. Besides, they let me take pictures of pink dinosaurs eating popcorn. I mean, how could I not want to work there, am I right?
What does freelancing mean? Well, at first my job was suppose to be Instagram and blog content only, but that has since morphed into graphic design for their email campaigns, web design work, and event planning. We just returned from Napa and are heading to New York next weekend. If you really want to keep up with everything happening in my life, be sure to give them a follow.
Speaking at Pinterest
Yep, you read that right. Pinterest invited me out out to San Fransisco to be part of their first ever content creator conference In The Making. I spoke on their expert panel of best practices, sharing my tips and tricks with Ashley Rose of Sugar and Cloth. I'm not going to elaborate any more on that because it's really a blog post in itself…and I pinkie swear to share…soon! You can see a full list of all the guest speakers here.
Launched my Pinterest e-course
By popular demand, Pinning For Success is finally available online! Two years ago, I realized how much of a traffic driver Pinterest was, so I decided to buckle down on the platform. During that time, I grew my following from 2,000 to over 190,000. Yowza. So, if you're lost on what to do, and interested in the steps I took, you can download the class here.
Speaking at The Merchandise Mart
I teamed up with Adam Japko to speak about utilizing the Pinterest platform at Digital By Design. Never in a million years did I think I'd be speaking at The Merchandise Mart…I mean, it's the interior design mecca of Chicago that at one point had it's own zip code.
Design Blogger's Tour — High Point Market
Now this, this you already know about. I wrote a bunch of posts on my favorite trends for 2018 and shared pretty much everything I saw online. Definitely highlight of my year thus far and something I can check of my bucket list. Hopefully I'll be able to go back this Fall.
Little Yellow Couch Podcast Interview
If you don't know the ladies of Little Yellow Couch, you're missing out on life. Karen and Zandra "interviewed" me on their podcast a couple months ago, although it really felt more like sitting down to have coffee with old friends. If you hop over there listening to me ramble, be sure to check out the deets for their upcoming Style Retreat this Fall being held at the one and only Woodhouse Lodge — a stunning space restored and designed by my gal Megan Pflug.
No Makeup Home Tour
A couple weeks ago, I rounded up 16 of my most favorite bloggery buds for this Spring's No Makeup Home Tour. Each blogger shared a behind the scenes look at their perfect Instagram homes looking not so perfect. Hilariously entertaining.
If you're wanting to get involved and share your home, let me know because I'm trying to figure out how to host Fall's tour for the masses.
Tag Sale — Vintage Blowout Bonanza
Marianne of The Savoy Flea and I teamed up for a $5 makes ya holla tag sale. We buy vintage like it's going outta style…which of course we all know it never will, anyhoo, we held our 2nd annual sale 6 weeks ago.
If you made it for the madness of 2017, and said nope, I'm not dealing with the line this year…well…let me sum it up in a giphy.
We learned from our mistakes of 2017 and made more room, opened the doors early, and had some serious unicorn finds. The extra space made all the difference. It was much more calming experience for all. If you missed it, yes we will have another, but not until April 2019.
I've also been running around the Chicagoland area stocking up my Chairish shop. However, with all my travels as of late, I'm a bit behind on uploading and listing, but mark my words…this weekend…new stuff is to come…and boy are there some serious doozies. If you follow the shop, I think you'll get a weekly email when the newest treasures are added so you won't miss a thing.