This post is sponsored by HP.
A lot of my visuals on the blog use a handwritten font. It's a great way to show what's in my head or personalize an image — especially when I want to portray my excitement. Think old school Batman with the "POW", "ZING", "BOOM". The only problem, it's not my handwriting. Sadzies. I use fonts that look like handwriting. That may not bother you as a reader, but as a graphic designer who's overly passionate about imagery, it's maddening. There's just something magical, something one-of-a-kind about using my own handwriting. It makes everything more personable and unique.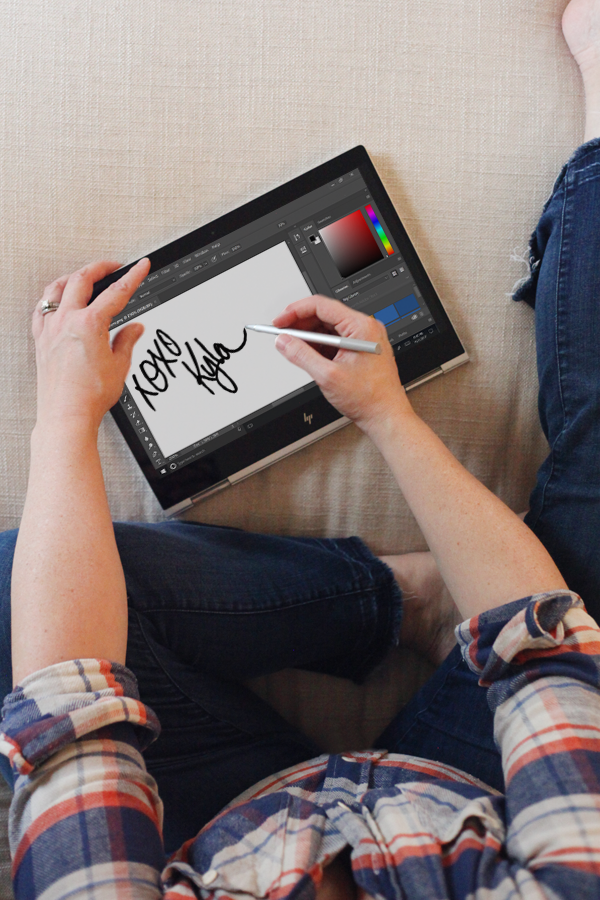 In the past, I found a work around to hand sign my cover letters when I email resumes. I literally signed my name on a piece of paper, took a picture of it with my phone, and popped it into Photoshop. Then I played with the contrast and brightness to finally get a white background but not lose the inked lines. Finally, I would place it into my file. Talk about a band-aid fix. To do this on the fly with other images it putzy and time consuming.
MORE AFTER THE JUMP…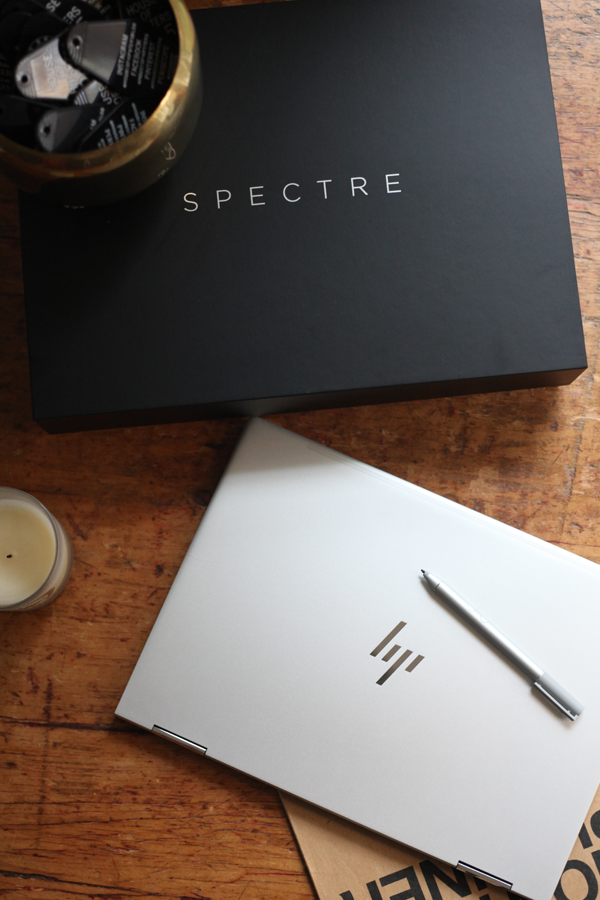 I've been researching ways to make the process easier, and yes, there are a few options on the market, but nothing that gave me that wow factor. I work in Photoshop and InDesign, so a tablet wasn't going to cut it. I wanted a computer…specifically a laptop. Something that could handle larger images from my camera. So when HP asked if I would like to try out their Spectre x360, I jumped at the opportunity.
Because I'm freelancing from home, I'm in my office pretty much 24/7. Read: chained to my desk. With the x360 Spectre being a laptop, I'm finally mobile. If The Boy is watching Chelsea, I'm there. If the kids are watching Moana for the 1846th time, I'm there. If it's a beautiful, quiet, fall morning and I want to sit on the patio and catch up on work, I can do that too! Yahtzee!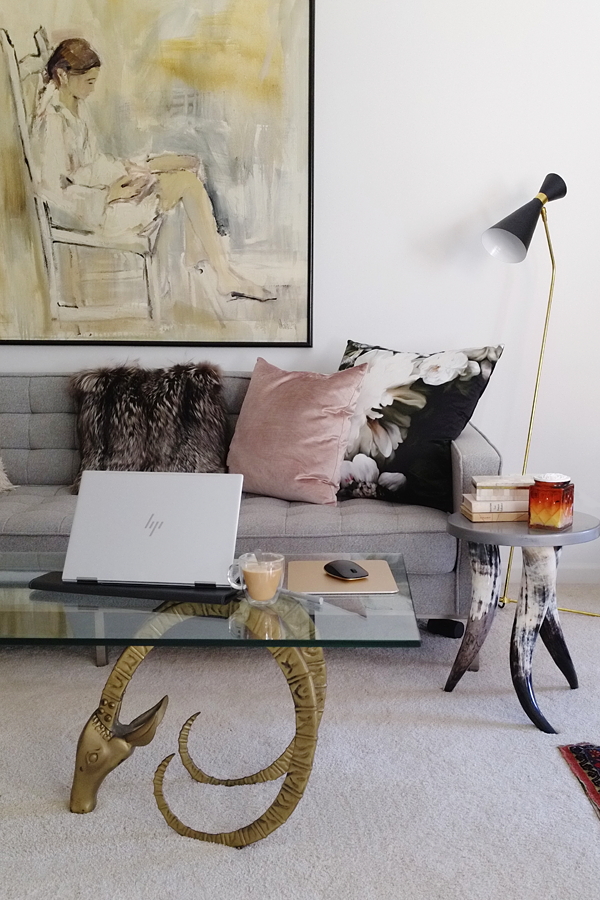 When the HP Spectre x360 arrived, I will admit to a bit of apprehension. Opening this box meant switching to a PC environment. But what I quickly found out was, Photoshop is Photoshop, InDesign is InDesign. And with Adobe Creative Cloud, software compatibility was no longer a deal breaker. Running my graphics programs on both systems is easy peasy.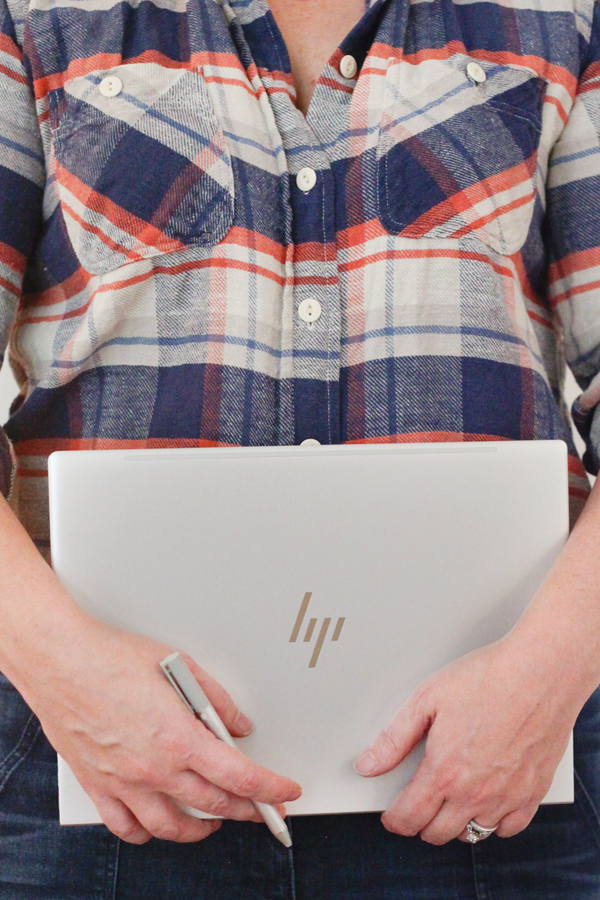 The biggest challenge I encountered switching operating systems was learning how to turn the darn thing off. The first night, after I saved my post, I just kind of stared at it for a bit. Hmmmm, how do I shut you down Spectre? Intuitively, I clicked on the Windows icon in the lower left and shazam there it was. Nothing to be nervous about.
Zoe spied me drawing the other night, and my little creative soul said, "I wanna try too". She has now claimed the laptop as her own. I don't mind because when she returns from school, she sits next to me, and pretends to work herself. Drawing…typing away. With the flip screen, she primarily uses it like a tablet.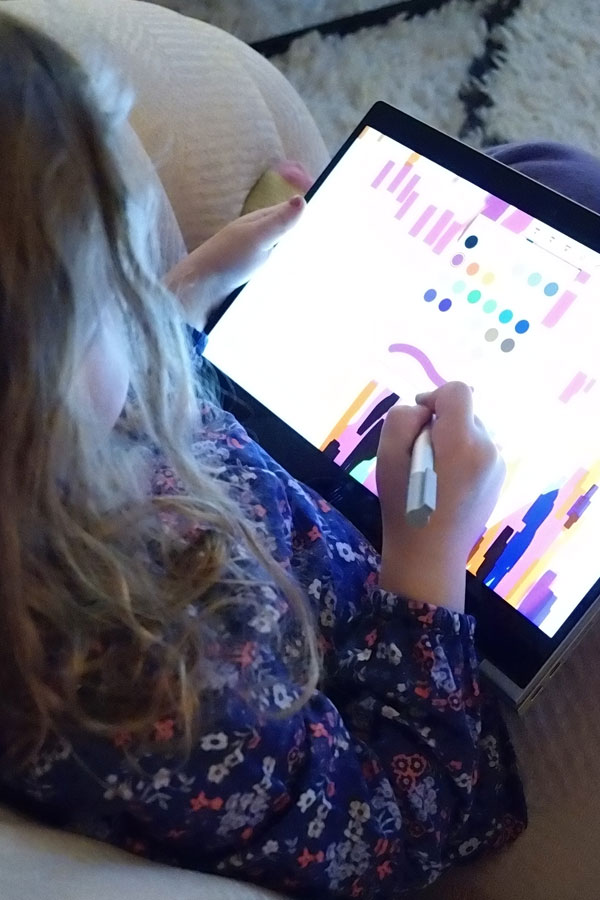 Cooper is a Minecraft fanatic, and is constantly researching mods to install and new things to build. He created this fireworks shooter only to find out the old PS3 he was playing on didn't have the mod capability to create the explosion. I don't really know what all that means, but I do know that little boy's heart was broken after building for hours only to find out his big bang was a dud. He's been begging us for a computer ever since. Guess who's happy as a clam!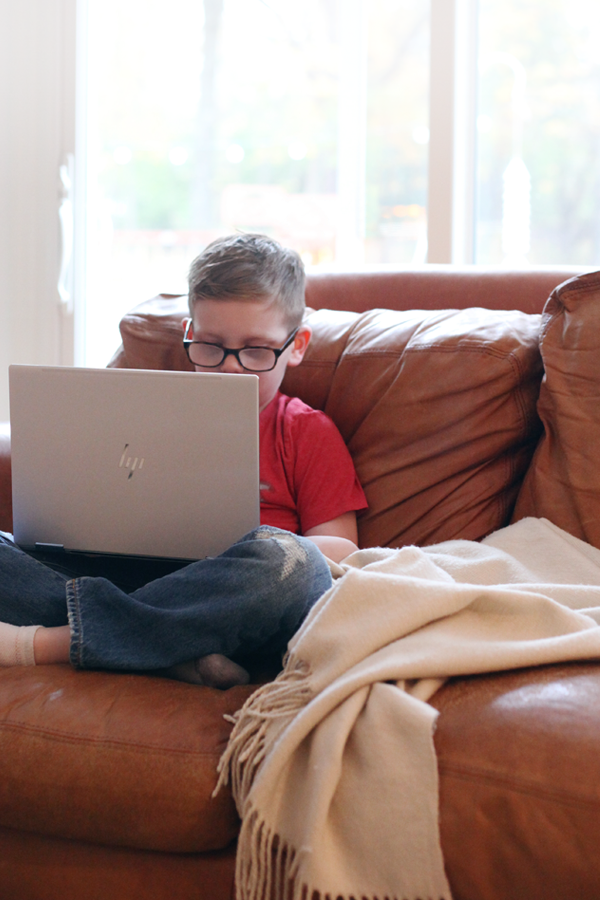 Sharing the HP Spectre x360 with my kids wasn't something that I expected, but it's oddly brought us closer together as a family. They get to see first hand what I'm creating, and in return, they share their interests with me. We talk more. We laugh more. We spend more time with each other. After Cooper's school Halloween party, he held my hand as we walked to the car and said, "Mommy, I'm so happy you don't work in the city anymore. I like your non-traditional job because now you can come to my school and spend time with me. I don't just see you for 5 minutes in the morning and have you put me to bed at night." Oh from the mouth of babes. Talk about a heart melt.
Because of that little but powerful comment, I'm determined to pay it forward. Some way, some how. November 13 is World Kindness Day, and I want to plan something small but special. What the plan entails, I am not quite sure. But I know it's going to involve me, my kiddos, the blog, and the Spectre x360.

For this post I received product to review from HP. All opinions are my own and always will be. Thanks for supporting the content that keeps House Of Hipsters going.