How is it this time of year already? I'm not really sure where 2017 went, but holiday gift giving is upon us. Since I'm always poking around the internets, looking for unique items, I thought why not round up some of my favorites! For the next few weeks, I'll be sharing my ultimate holiday gift guide series. Basically it's everything I want for Christmas, Hanukkah, my birthday, Valentine's Day, really, any occasion. Just give me all the things. Today's holiday gift guide is for the Etsy lover. Oh, and even better, everything should be under $100! No time to dilly dally, 'tis the season!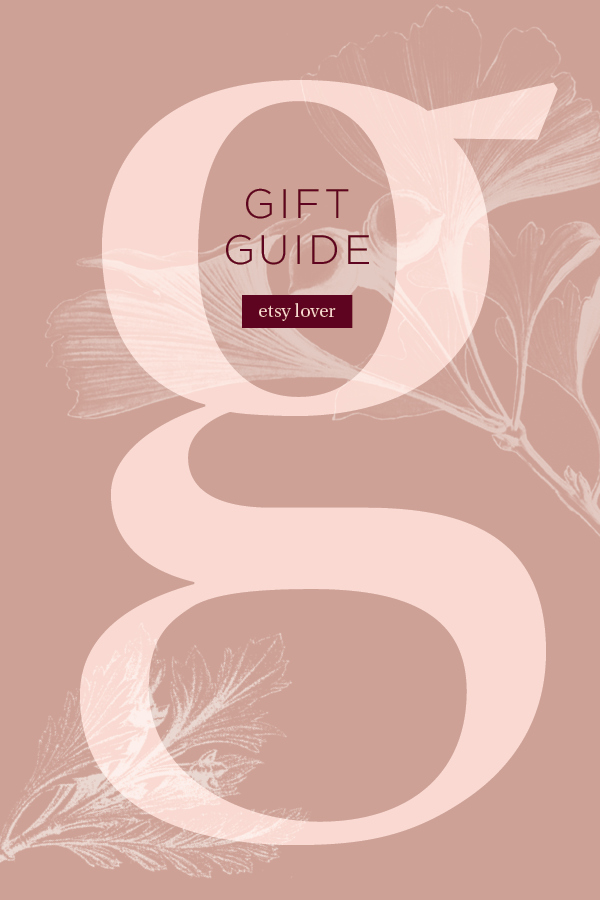 MORE AFTER THE JUMP…
Ah Etsy…one of my favorite places to shop. Whether it's vintage or handmade, you're bound to find something amazing. I took a stroll through my favorites list, and I'm not kidding when I say, it took serious restraint. Those little tea light holders…that bronze figure. Gahhhh! I can't believe I'm sharing these treasures. In fact, if you don't buy these things within 24 hours, I'm calling fair game. I mean, this is MY gift guide, right?

kimono   ///   gold faux snake skin boxes   ///   bronze figure   ///   cacti encyclopedia   ///   lion's head   ///   chunky knit blanket   ///   bangle   ///   tea light figure   ///   small painting
Okay, so truth time, the kimono, I bought it because 1. it's beautiful and 2. it's a handmade item. So you can order it and it comes in small, medium, or large. Those gold faux snake skin boxes would look rad on my vanity. 24 hours. Just sayin'.
That cute painting of the girl…I just bought one myself from the same artist. She has quite a few, and for original artwork, it's more than affordable. Grab one as a gift and pick up one for yourself while you're at it!

pink pillow   ///   green coasters   ///   bangle collection   ///   tulip tea light holders   ///   equestrian medal   ///   pink tassel earrings   ///   continuous line figure drawing   ///   Gerold Porzellan vase   ///   pink french wine glasses   ///   laptop messenger bag
The green agate coasters with gold edging have my heart. The pink tulip tea light holders, I mean, come on! And how about that cute white and gold vintage vase! It's tiny but mighty. Here are a few others that I'm eyeing as well.