One day while scrolling through the #ihavethisthingwithpink community, I came across an Instagram capture of the most magnificent pair of shoes. Not just any pair of shoes mind you, but a pair of leather pink oxfords. Clutch the pearls and be still my heart. Somebody fan me and give me my credit card ASAP!!!!! I need these in suckers my life. I was crushing hard and my little ticker was just a beating. Mission "Must Find These Shoes" was in full effect.
Immediately I tapped the image looking for tags. Nothing. I started Googling pink oxfords. Hmmm, broaden the search for pink shoes…ya no, only heels popped up…I wanted oxfords…pretty pink oxfords. I couldn't believe it, I was coming up empty handed. Not being one to give up easily, and after a bit more frantic stalking searching, I finally found the designer and maker — Cristha Fuentes. I immediately stalked her on Facebook emailed her and begged her politely asked where I could buy a pair for myself.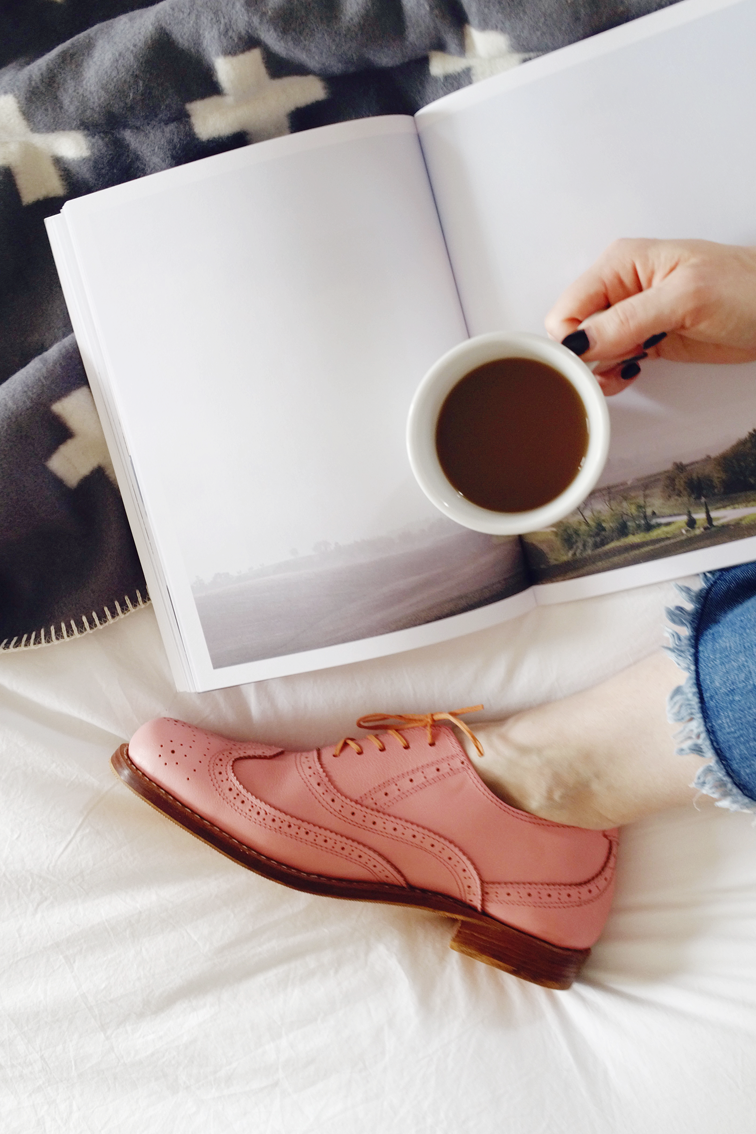 MORE AFTER THE JUMP…
Much to my dismay I was out of luck. These puppies were only available in Guatamala. Whomp. Whomp.  Well boo, I was suddenly one sad kitten…that is up until last Sunday!!!!! UTZ Market a high quality, ethically sourced company who partners with amazing artists from Guatamala launched their US website! One of those amazing artists is Cristha! Lucky me! She launched her crazy cool shoes (and boots…yes, there's more than just pink oxfords) line with the UTZ market. To celebrate, I asked Cristha if she would like to be a part of the Makers & Shakers series. A way to get up close and personal and give you an introduction to someone I think is completely rad and the inside track on some incredible footwear. Thankfully, she happily obliged.
How did you become interested in fashion? How did you get to where you are now?
I think I've always been interested in fashion; when I was little (6 years old) I used to really enjoy watching fashion shows. Even if none of the outfits made sense for most of my friends at that age, they somehow made sense to me; the beautiful shapes and the colors shown in the runways became my main subject when playing with my Barbies. While growing up creativity and aesthetics were an essential, I was obsessed with making everything visually attractive, my notebooks, my outfits, my bedroom, even my typography!
I always knew I wanted to become a designer, I was so sure of what I wanted, that school became a struggle to me, I couldn't wait to finish it and start designing. I wanted it so badly that In my last 2 years of High School I enrolled myself in a minor degree Fashion Design program; 5 months before finishing high school and getting my minor, a famous magazine here in Guatemala launched a Fashion Contest, I send my designs, and I ended up being one of the 10 winners (the youngest one). That meant I was going to exhibit my designs at one of the biggest runways of Guatemala at that time, it was one of the happiest moments in my life and an experience that taught me a lot about myself. That moment was the beginning of everything, it was a big blessing and I treasure it.
Being where I am right now has a lot to do with God's favor in my life and with a LOT of hard work, God has been good by opening doors, and I've been wise enough to enter them… it has been teamwork as well. Of course none of these would have been possible without the love and support from my family, they've been with me all along the journey.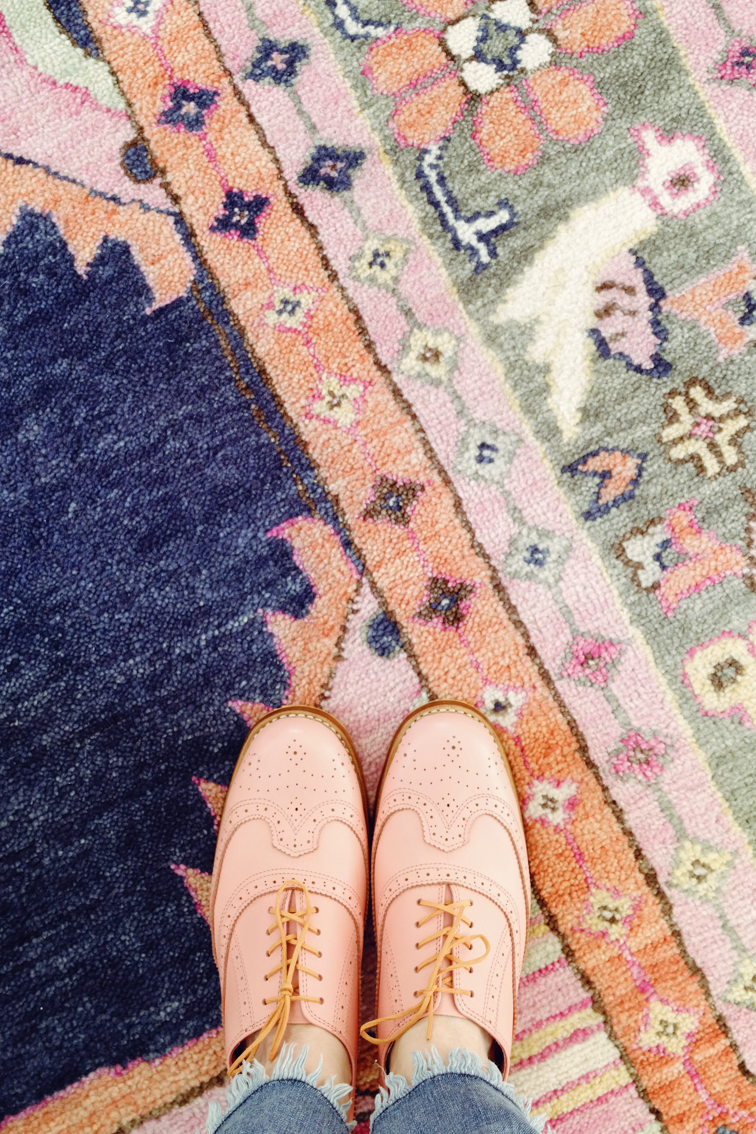 Your shoe and boot designs are just incredibly amazing. What made you focus your talents on footwear?
Thank you! It fills my heart so much when I see people liking what I do : ) I really like exploring shapes and textures, and that's something I can freely do with shoes, you don't need to play safe when designing shoes, you can break the rules, play with colors, and end up making conversation and statement pieces; -wearable art-. Also, I tend to dress plain, you can see me wearing mostly white, black or grey, but when it comes to shoes I really like to express my personality, shoes are my favorite accessory, my addiction and the way I present myself to the world, so I guess that's why I focus my talents on footwear.
Where do you find inspiration for your designs?
Feelings, landscapes, experiences, art, even breakups! haha each design I make, comes from a different moment in my life.
When I'm going through un-creative periods I search for inspiration mostly in music and traveling (even if it's only a mini weekend road trip, it really helps me clear my mind).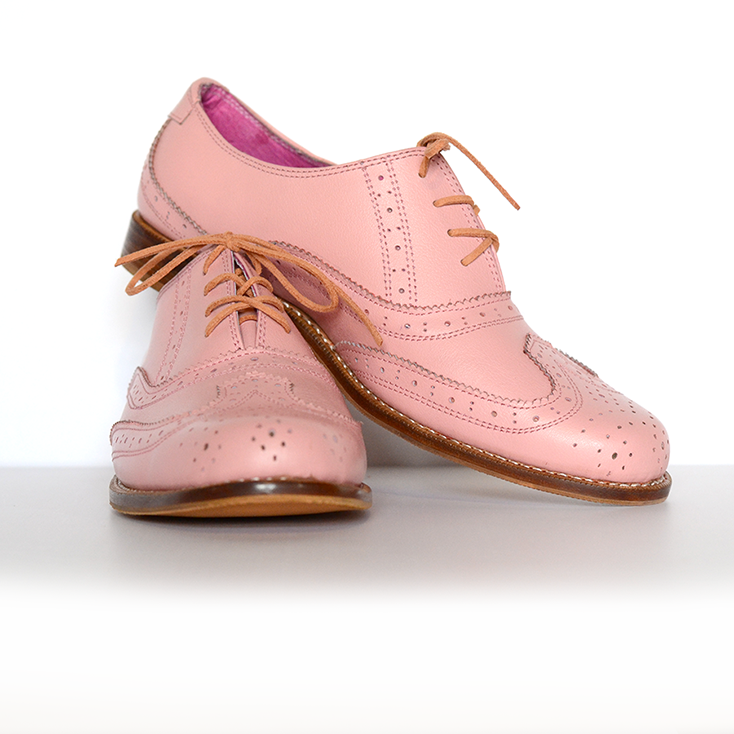 What was the first design you created?
That's a really good question! It was a pink puffy dress (which if you ask me, I hate now), as I told you before, I really like exploring new shapes and at the time I was really inspired by Impressionist paintings, the soft and gentle brush strokes were my design concept. It was also the first design I ever sold, my sister's friend saw a photo of the design on Facebook and asked me to do a longer version for her Prom, she became my first costumer! Here's a photo if you want to see it (keep in mind I was 16 years old, and pink bows were a big thing at the moment) (So I don't know about you guys, but I kinda love it! And if I created this at age 16, I'd be stoked!)
Out of all your designs, what is your favorite piece? Why?
I guess right now my mountain boots, mostly because they are super comfy and match with everything. Also, they really reflect my personality, they are nor too tomboy, nor too girly, I think they are the perfect balance, I wear them all the time. (These boots are next on my list of wants and wishes)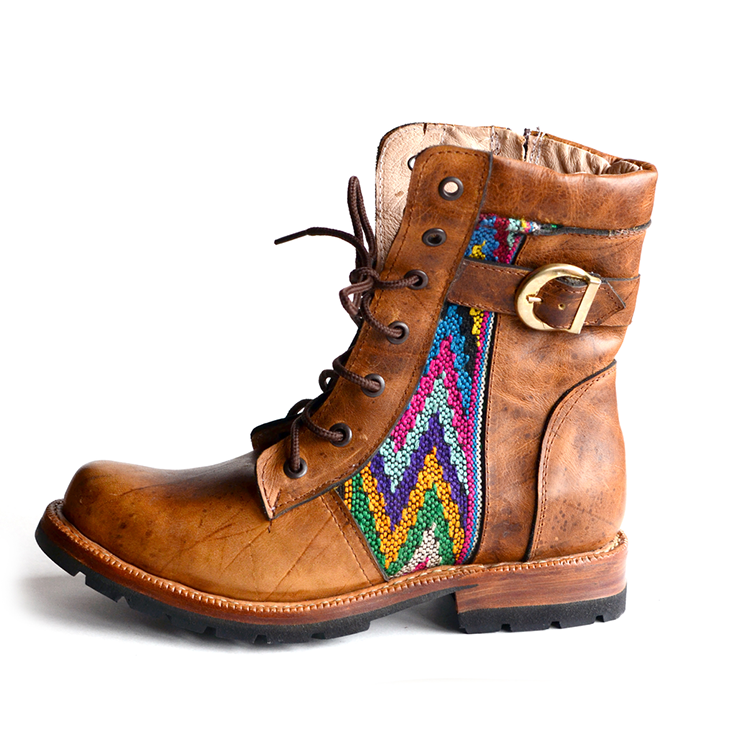 I'm told the pink oxfords will have a donation made to a charity. Can you tell us more about it?
I'm a true supporter of girl power. I believe that when we join forces, amazing things can happen. I've always felt an especial kind of admiration for breast cancer fighters, because they are fighting not only with a physical disease but also with their minds, society, everything. It really requires a lot of determination to go through something like that. I've always wanted to help but didn't know how, donating hair is great! But it wasn't for me, so I came up with the idea of designing a special design dedicated to this cause and to the fighters and survivors and everyone who is facing in someway this disease. I made an alliance with Breast Cancer organization here in Guatemala, and for every pair we sell, we'll donate a mammography to women in need.
As a fun surprise, and completely unbeknownst to Cristha, House Of Hipsters will be making a donation to this same organization. Gotta pay it forward, and I think it's an absolutely fabulous cause. If you'd also like to donate, you can head on over to Liga Nacional Contra el Cancer.
Before we wrap things up with Cristha, I always like to ask a few fun rapid fire questions, so let's get a little crazy, shall we?
Favorite color?
Dark blue and pink. (Girl after my own heart! My favorites as well.)
Favorite food?
Tom Yam Soup and Caldo de Res (Guatemalan dish), I really love soups and spicy food.
Favorite song?
Todo se transforma-Jorge Drexler
If you could take one item and one human with you to a deserted island, what and who would you take?
Can I say Johnny Depp and some rum? (Umm, yes. Always yes when it comes to Mr. Depp!) Haha just kidding. To be honest I don't know, I guess mosquito repellent, a bunch of great books and I really enjoy my solitude so having a deserted island just for me would be perfect.
Cristha, thank you so much for taking the time to chat with me and letting me stalk you like a crazy person for your pink oxfords. They are truly amazing. I absolutely adore them!
If you made it all the way to the end of this post, you get a surprise of your very own! UTZ Market is offering 15% off your entire order! That's right, not only will you be one of the first people in The States to own these rad pink oxfords…or anything else your little heart desires, but you'll also receive 15% off! Wahoo! JUST USE THE CODE "HIPSTERS" on checkout. 
And in case you all were interested in a couple of my other favorite things at UTZ Market, I'm currently coveting: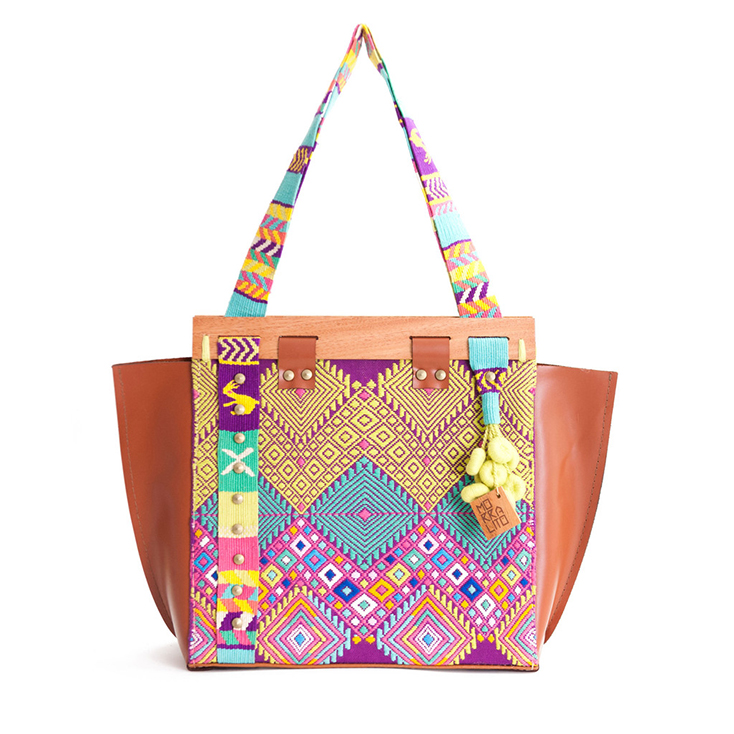 Leather Tote with Hand-Woven Textile…ummm, gorgeous!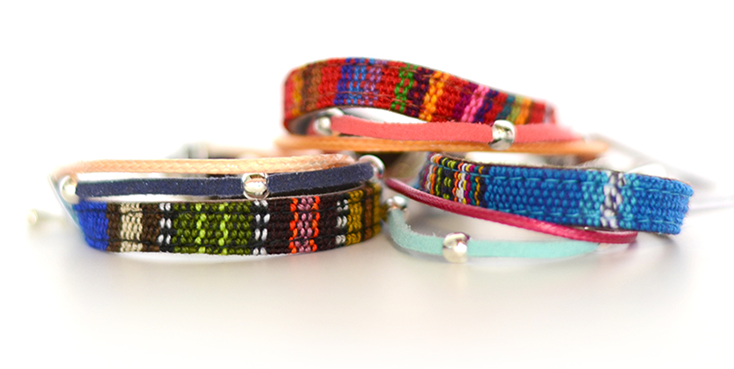 Handmade Guatemalan Bracelet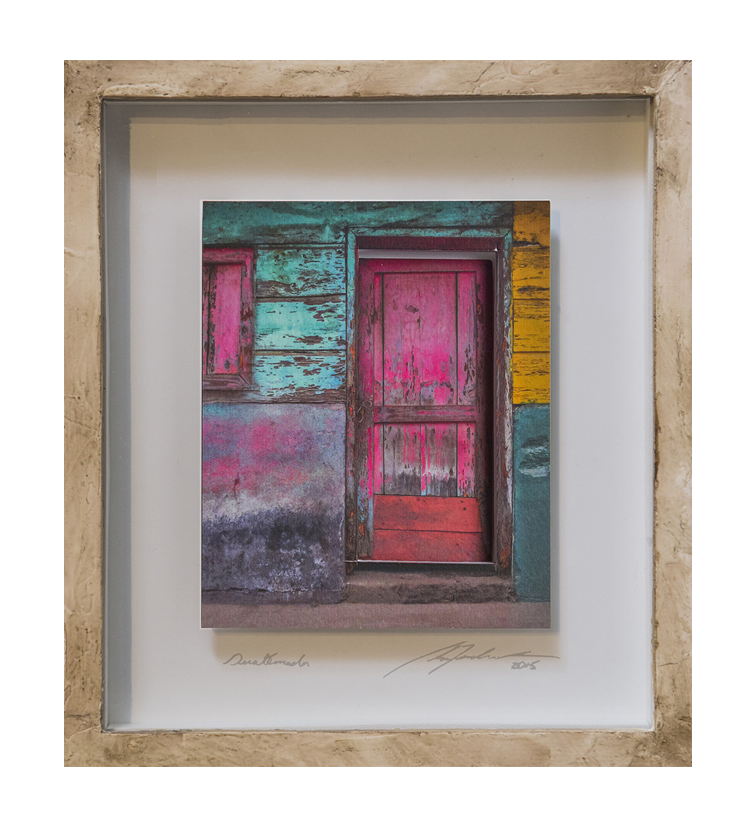 3D Photographic Series of Doors by Alan Benchoam
I was not paid for this post but did receive product as compensation. I only recommend products or services I use personally and feel my readers will enjoy. All opinions are 100% mine.