Dear John Hughes,
You'll never know how much of an influence your movies were on me in my teen years. I was a child of the 80s. I longed to be Molly Ringwald. Date Andrew McCarthy. Kiss Jake Ryan. Save Ferris. Give a diamond earring to Judd Nelson. I cut my hair short. Dyed it red. Was somewhat of an outsider. Had an air of cool punk rock. I listened to alternative music and wanted to drive a Carmen Ghia and live in Chicago. I even went so far as to drag my mother and sister to Wax Trax.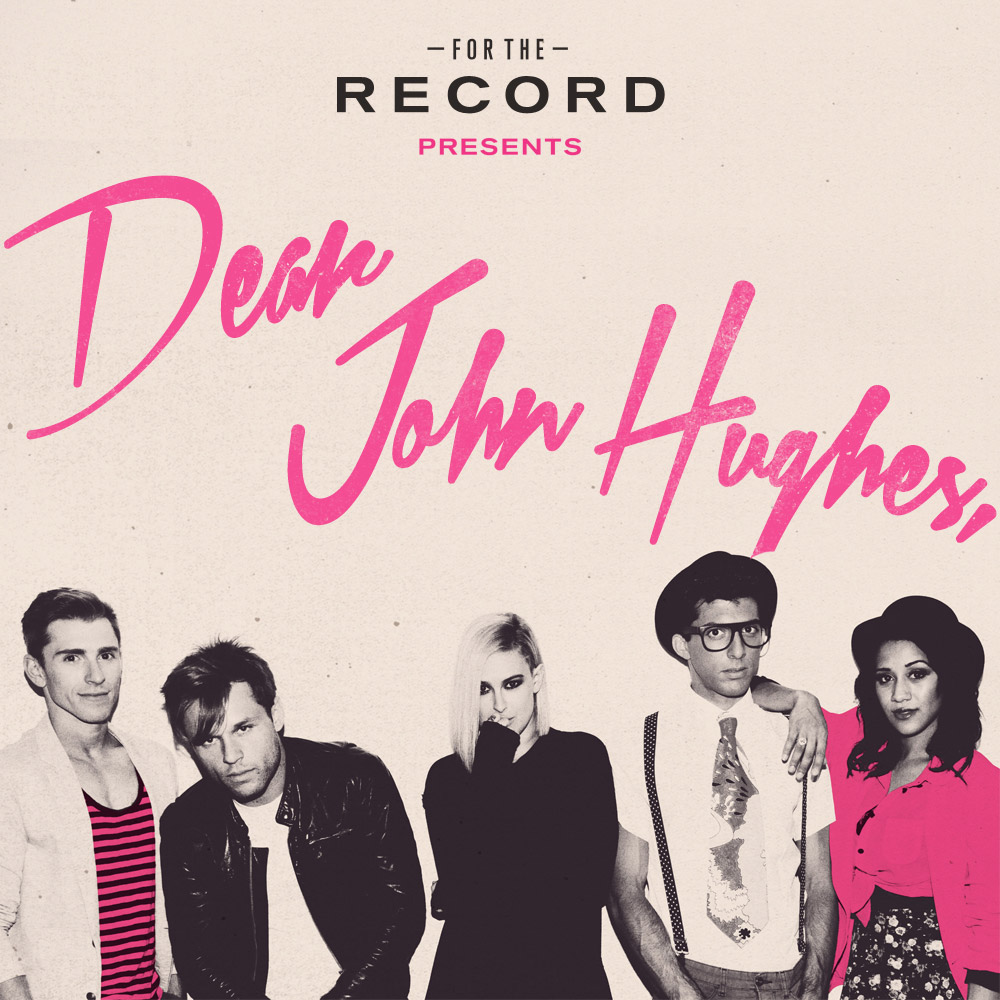 Since those days, I've grown up. Got a job. Have longer hair. Drive an SUV. Had babies. But looking back, I can see how those movies molded me into who I am today. Just between us, I had every single word memorized to Sixteen Candles, Pretty In Pink, Some Kind of Wonderful and The Breakfast Club. I recorded them to Memorex a VHS tape when they aired on TV and paused the recording thru all the commercials. The swear words were edited, but that is probably why my parents let my sister and I watch them every single day after school. Over and over again.
Well last week I had the honor of attending For The Record: Dear John Hughes musical…actually they call it an adaptation of the works and movie soundtracks into a theatrical concert setting…on opening night in Chicago. I wasn't really sure what to expect. I mean, how do you take these movies and mesh them all together? I'm still not really sure how to explain it, but they nailed it. They had Duckie (Michael Thomas Grant) singing "Try A Little Tenderness" in the crowd (which I think was my favorite part). Ferris singing Danke Schoen on a float with chicks in lederhosen. Andie (Olivia Harris) was yelling, "What about prom Blain?" Mr. Vernon (Patrick Mulvey) gave his iconic, "You mess with the bull, you get the horns." speech.
Dear John Hughes is not your average musical, but then again, The Breakfast Club was not your average movie. Just like Jake Ryan wasn't your average high school boyfriend. If you were a child of the 80s or just a fan of the movies and live in Chicago…GO. Go now snap up some tickets. It only plays thru Sunday. But do it, you won't regret it. BTDubs, it's also playing in Los Angeles.