While wandering aimlessly around Target the other day, I was stopped dead in my tracks by these plus sign pattern sheets. Love at first sight people! Simple, elegant, and just plain lovely! Here's the clincher, king sized sheets for only $38.99! Hello ladies, get in m'cart! Of course I bought two sets, right? I mean, you can't have enough sheets. Besides, look at them! They're adorable! They're so cute and surprisingly soft, I don't even want to get out of bed today (or maybe I just don't want to go to spin class). I digress. Anyhoo, let's get a little crazy with plus signs…you've been warned.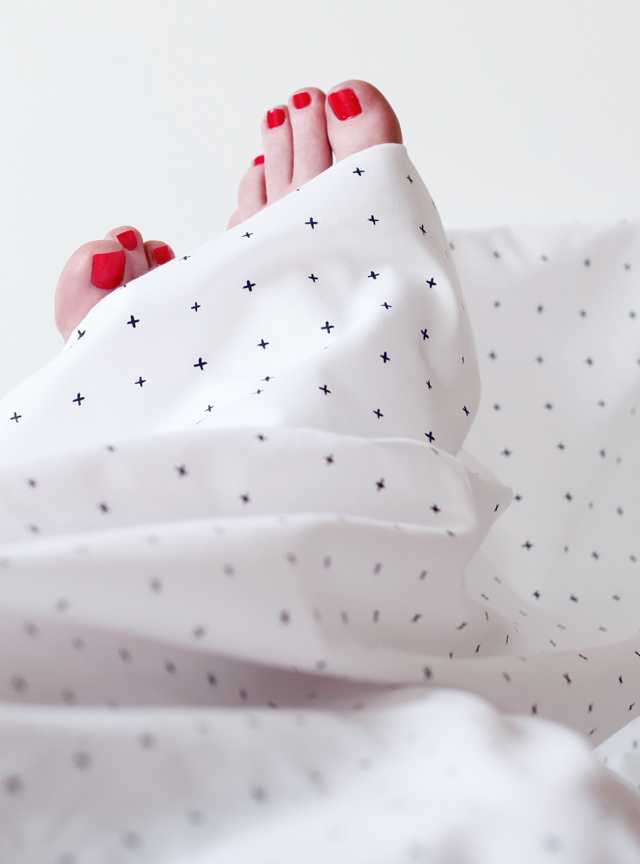 MORE AFTER THE JUMP…
After purchasing these pretties, I started seeing the plus sign pattern everywhere. I even noticed I had some plus signs in the house already. See, I had signed up for a Quarterly box curated by Grace Bonnie from Design Sponge a few months back. Inside was a gorgeous cutting board by Aheirloom and adorable coasters by Cotton & Flax. Unfortunately the coasters are no longer available, but  the two companies collaborated to offer the cutting board and a grey tea towel, both with the fancy plus sign pattern. Shazam. The two would be a snazzy addition to any afternoon snacking session.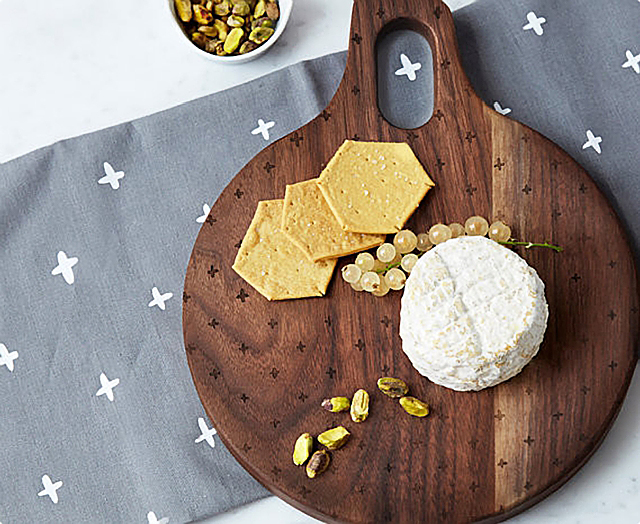 While perusing Pinterest last Sunday night, my feed was filled with the Pia Wallén Crux Black and White blanket. Clutch the pearls. I don't know how Pinterest knew about my sudden interest in the Swedish cross, but it delivered. Unfortunately this delicious blanket costs an arm and a leg. Well, I didn't quite know that until after I fell in love with it (too late) and converted Swedish Krona to US Dollars. Ya no. Ain't gonna to happen unless we win the lottery.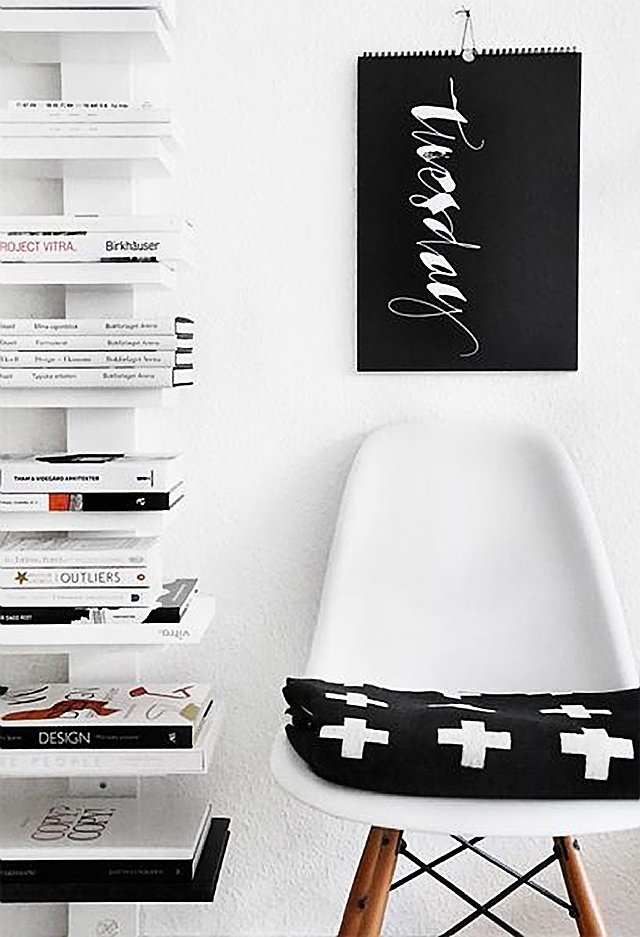 I've been on a rug kick as of late, so why not have a plus sign pattern rug? This handmade woven cotton floor flair is kinda making my world a happy place at this moment and available at Urban Outfitters.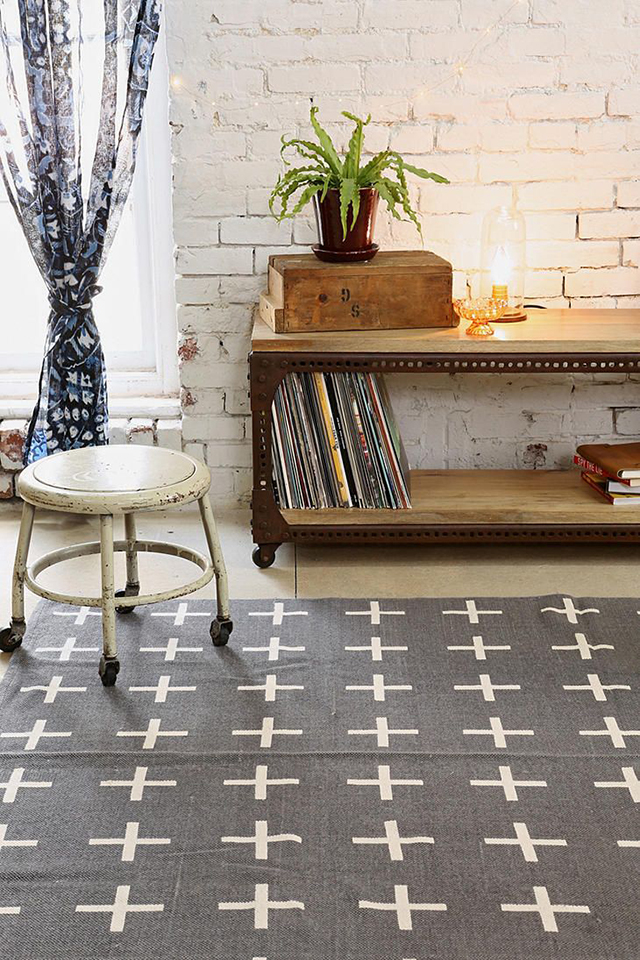 OK, OK, OK. So we went a little plus sign crazy, and you don't want them taking over your home decor? Let's have an intervention. No more home decor, I promise. *slight pause* But let's take a step into the fashion world and look at one more slice of plus sign heaven, shall we? This muslin wrap is actually a swaddle blanket for babies, but I bought it to wear as a scarf. It's soft, lightweight, wonderful and a tiny bit genius. Don't want to be selfish like me? Find a soon-to-be mommy and give her this sweet gift for her new little one.