I normally don't make New Year's resolutions, but this year I've made an exception. Since this blog has grown, I have new expectations of myself. New ideas. New ways of thinking. I've learned a few lessons. Some good. Some bad. I've tried resolutions in the past only to fail, falling flat on my face. This time around I've decided to make resolutions that are realistic and attainable. Goals I know I can conquer and feel good about. I'm planning out my life a bit more to make room for the little things that matter the most.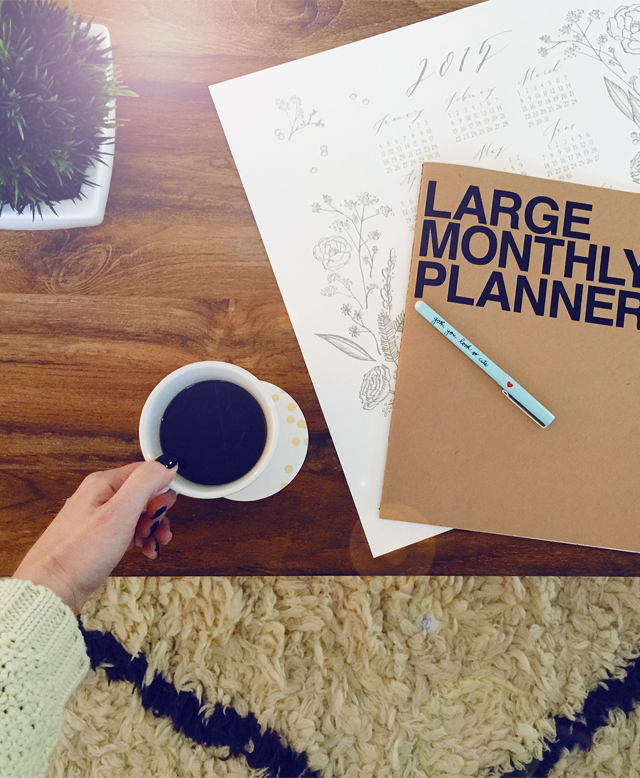 MORE AFTER THE JUMP
1. Put my phone away during family time. Since I started House Of Hipsters, I've been horrible with this. I need to leave my phone in my bag until the kids go night-night.
2. Finish the guest bedroom including painting it white. This room started off with grand plans, but slowly fizzled. I need to get at this one.
3. Drink more water. I sit with a huge tumbler next to me and barely touch it. Maybe I need to set a timer as a reminder.
4. Get organized. I'm planning out a monthly editorial calendar to keep HOH focused. This one is big. I feel that I lost a bit of my home decor focus and I need to reel that back in. I want the content this year to be fresh and fun. Most of all, I want you to enjoy it.
5. Use my DSLR more. I love taking photos and since last August, I've been really good at this. I just need to continue.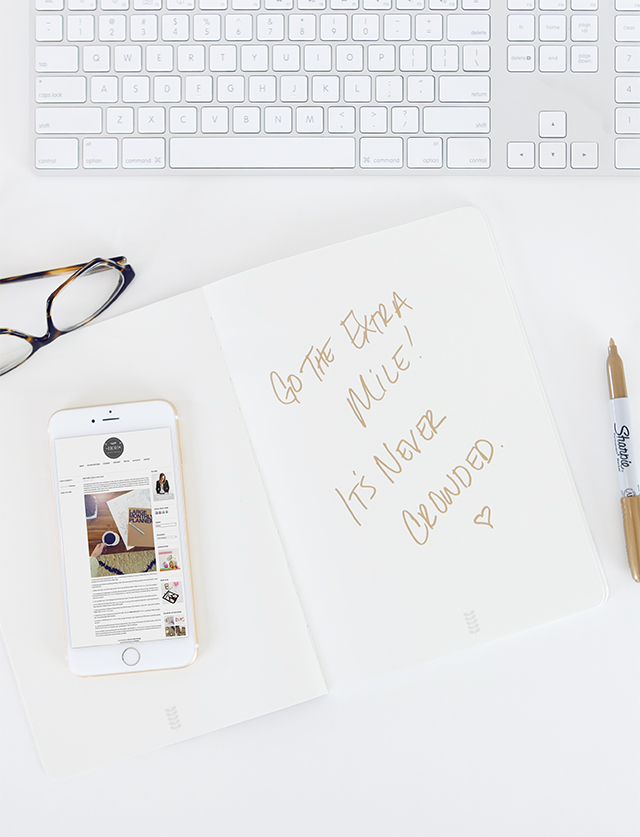 6. Try to find one more day in the week to get to the gym. I use to go every Tuesday during lunch. I need to get back at it. That will make a regular 3 days a week schedule again.
7. Start up the House of Hipsters Fitness Club! Yes! This has been in the works for a while now. I just need to pull the trigger. More to come on this soon!
8. Read from a book at night and put down the iPad. The next book club book will be a paperback! Pinky swearing this. Enough blue light before bedtime.
9. Look up to myself more often. I don't do that enough. The Boy is super supportive of HOH and is constantly praising me for it.
10. Practice the breathing exercises from my acupuncturist. Try to let go of the anxiety that build up. Know that if I'm anxious, that feeling in my stomach is just a passing guest. This too shall pass.
So do you think I can keep these goals? Are they realistic and attainable? I really hope so. I'd love to hear how you guys keep your resolutions and if you have any tips on helping me keep mine. Please share your comments in the field below. I bet we all of us could use the extra motivation and help!
2015 Calendar by Brown Linen Design
Large Monthly Planner by Poketo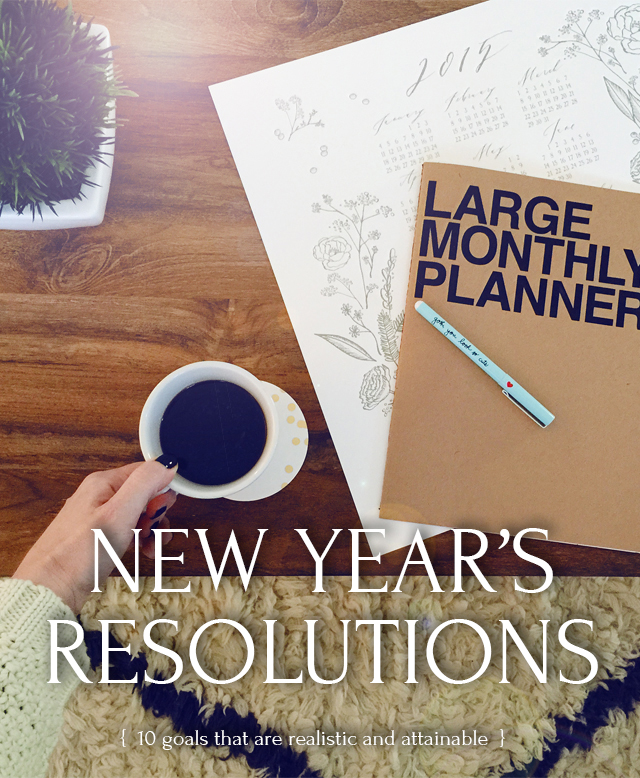 Linking up with The Nectar Collective