While the kids were at school I did useless cleaning. Do you know what I'm talking about? The kind you know will get messed up in about 2 point 5 seconds? Ya, I did that sort of cleaning today in the playroom. It's that one room I try to keep clean, but everyday seems to be an epic fail. So, before it gets completely destroyed in 3 hours, I took some pictures of it to remind myself how nice it can really look.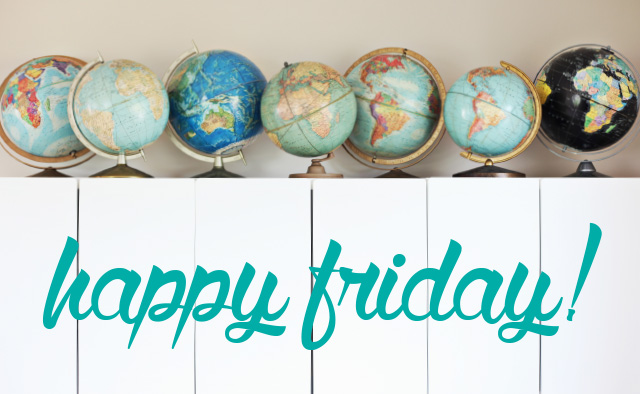 So I've been collecting vintage globes for the last year or so. I've seen so many at random flea markets and vintage stores, I'm oddly becoming a globe snob…if there is such a thing as a globe snob? I thought these looked really pretty on the white storage cabinets. It gave the room a nice pop of color. However, if you open those cabinets, it's like a toy explosion. I do NOT advise doing that. Mind you, this was only a surface clean today. HA!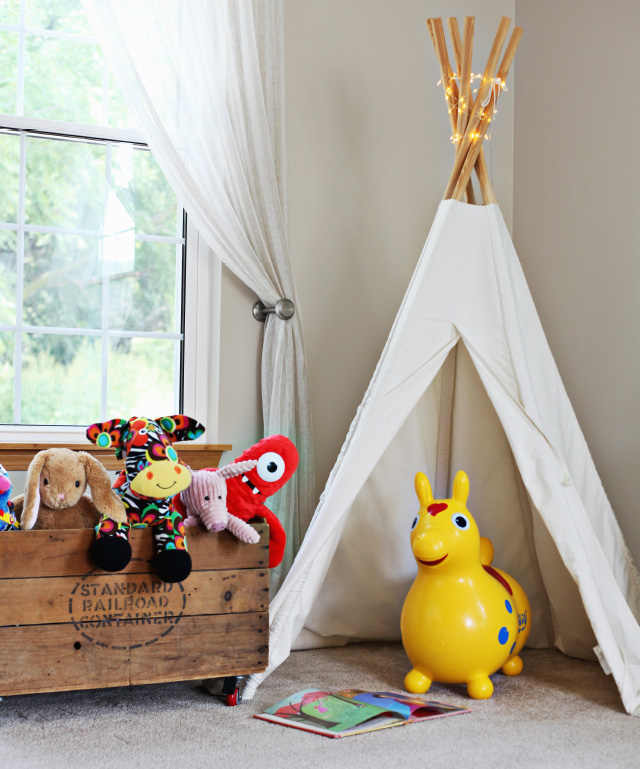 While I was cleaning, I notice someone has broken the teepee. And I assume that someone to be under 4 feet tall. Should be a pretty easy fix though. The dowel needs to be replaced. Last Christmas, I added some twinkle lights from Restoration Hardware to the top. They just look sooooooooo pretty (especially in the evenings). 3 years ago, we hauled that Rody horse back from Germany. The box is from an antique store in Galena. It was a total and complete score for $35. I did a little DYI to it by adding some red casters to the bottom, the kiddos can now easily move it around the room…which can be a good and a bad thing.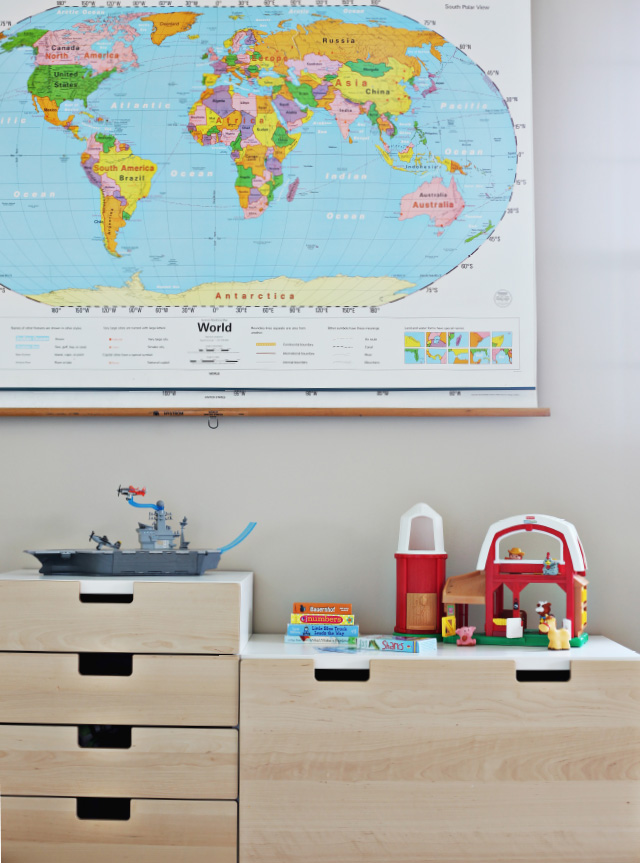 I've been on the lookout for a vintage school map for a couple years and finally saw one come through my Facebook feed. I personally think it's one of the best way to find a deal from a vintage shop. Most places seem to post their latest and greatest deals on social media. Not everyone posts pricing, but with a comment or a phone call, they usually let you know. This map literally went up on Facebook with a price tag of $20, and I was on the phone 5 seconds later, I was in the car and on my way. There was no hemming and hawing. I saw that deal and I grabbed it. Although it took about 6 months of sitting in the basement to finally hang it.
So, that is a little glimpse into the (clean) playroom. In case you are wondering, all the cabinetry is from IKEA. You guys have a fantastic weekend and I'll see you in a few days!