every other week, my sister-in-law and i text back and forth…it usually starts out as a quick question, but then we start to ramble about other rando things. the other night we started chatting about purses. see, the boy oddly understands my obsession with bags…her boy "understands the importance of a purse, but to him it could be a brown paper bag vs a vuitton" which is the normal guy reaction to spending money on a new purse…and i completely get that — purses are expensive — and vuittons are REALLY expensive unless you buy them used off ebay. also, when you have young children, you run the risk of dropping your new beautiful vuitton in pee or vomit…gross and sad face.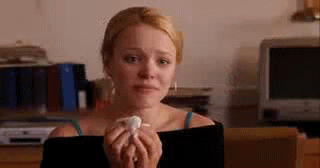 presently her current purse is from target, but it has a broken strap so she is in the market for a new bag that doesn't break the bank. since she claims to be purse challenged, she gave me an idea for a post. see, recently i posted a backpack round up but didn't necessarily keep budget in mind…i just picked purdy backpacks. in my sister-in-law's case, i was not given a specific color or budget restriction to stay within but based off our conversations, knew louis vuitton was a no go for hubby. she said, okay, you do the work so i just have to send my boy a link…i'm down with that…spending other people's money? sign me up!
so there were a few things i kept in mind:
she has young kids, so add in a couple faux leather bags to the mix
she will probably want both hands free, a crossbody would probably be best, but at least make sure it can go over the shoulder
i work in the city, so i personally like bags to have a zipper closure…just makes me feel more secure
she has one specific comment, it can't be too small and she didn't want to look like a homeless person (too big)
if you're going to throw in a spendier bag, that's fine, but be sure to keep it under $400…there is one spendier pick, it is $360, yikes
so how did i do guys? why one do you think she will pick? do you have any favorites?
here are the links so you can get a closer look if you need:
fossil sydney satchel
topshop icon leather doctor's tote bag
madewell dylan shoulder bag
zara perforated shopper bag
barneys new york medium duffel (seriously, this bag is on sale and it is a steal folks! it's taking everything ounce of will power i have not to buy this one myself…that leather looks soooo buttery)
danielle nicole cari satchel bag in colbalt
ASOS faux leather padlock handheld bag
urban originals two-tone faux leather tote
deux lux karma bag this bag is also at barneys warehouse for $119 in black
need supply co rockland backpack
madewell the berkey tote
banana republic harper mixed media satchel
rebecca minkoff cherish coated patchwork tote
rebecca minkoff mini dylan tote bag