the boy always tells me i have champagne taste and yes, i will agree…it's been that way since i was a kid. my mom would always tell me, "no one is going to know if you have $20 jeans or $200 jeans unless someone looks at the tag on your behind." i beg to differ. while watching hgtv the other day, the host said, "with a little DIY, you'd never know this table was only $20." ummm, yes. yes, i would…and the boy's response to that was, "well that's because you're a snarky bitch momma." bahahahahaha…this is also true (and he says that with love). but just because i have champagne taste, doesn't mean i don't have a budget.
so let's do a little budget friendly shopping, shall we?
1. this jules smith necklace from shopbop looks amazing…i love a layered look. it gives your outfit a bit more depth.
2. oh how i love the mini abacus lamp from west elm! the milky colored sphere against the brass just makes my heart sing!
3. this geo terrarium would look amazing with or without plants…and it just squeaks in under my $100 budget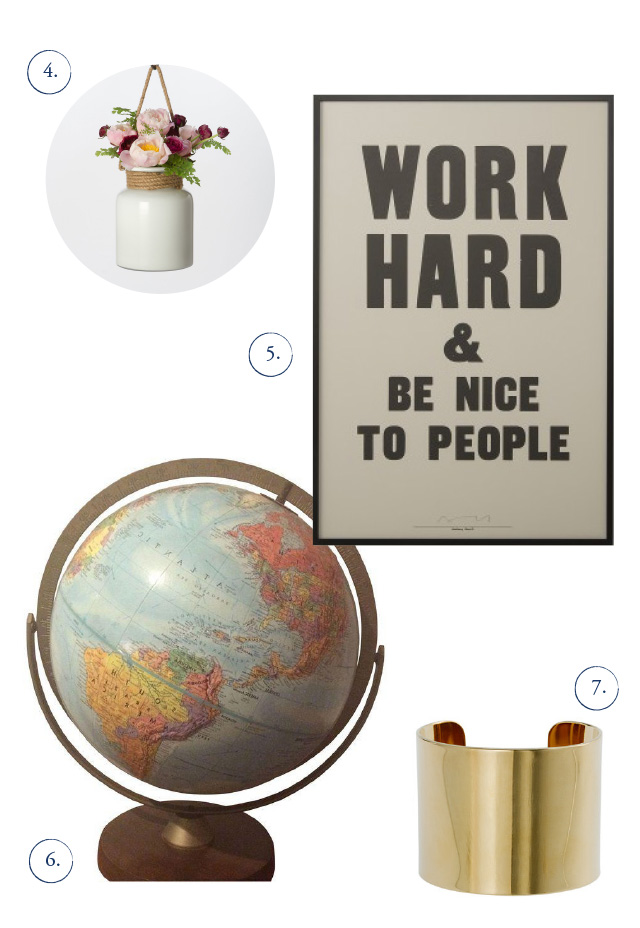 4. i'm in a white mood lately…i just purchased these hanging lanterns for the back patio. i think they will look spectacular at night if you pop in a tea light…and BTdubs, they are on sale right now for only $29.95
5. this limited edition, signed print features anthony burrill's most famous mantra — work hard and be nice to people — unframed, i'm under budget
6. oh chairish.com, how do i love thee and your vintage world globes? this little hottie comes in at the bargain price of $65
7. pop one of these babies on each wrist and i'll call you wonder woman…bam! bam!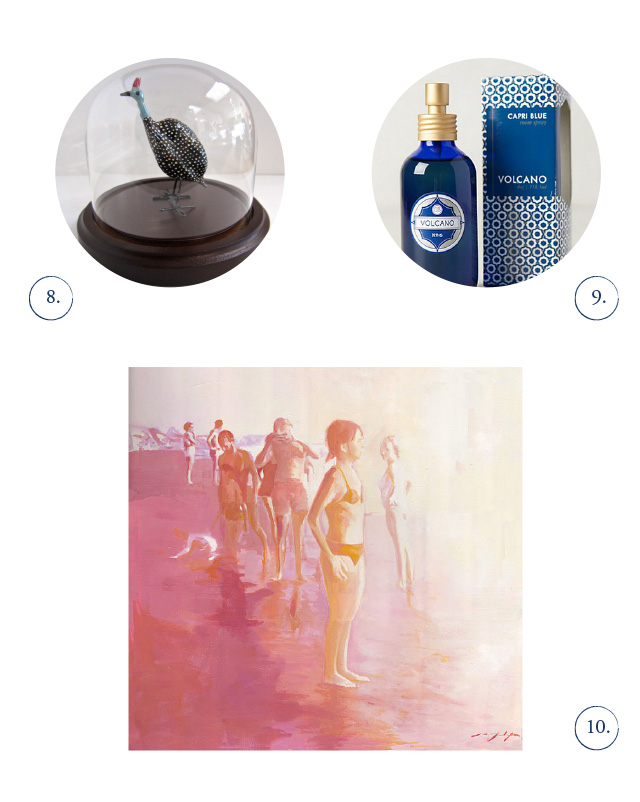 8. it can be difficult to find a glass cloche at a decent price…i know it's the vessel to hold my most precious treasure, but i don't want to break the bank on it. new stone age los angeles has 4 different sizes starting at $10 with the largest (most expensive) being $20…not too shabby
9.  i love this scent…like i absolutely adore it! i use to burn this candle from anthropologie all the time, but now with small children, candles are not always practical. i'm so happy to learn they now carry the capri blue volcano room spray (they also have an oil diffuser)
10. the artwork by kikiandpolly is so whimsical…this print has made it to the moodboard i'm building for the makeover of little maus' bedroom